Part 1 – 17 courses and home study
If you've done some of our training, you may already be on your way to gaining the first part of the Human Givens Diploma…
The first stage of the Human Givens Diploma is made up of 8 online courses and 9 attended workshops, plus some additional home study.
We recommend you take at least a couple of the following courses, including 1 in-person workshop, before committing yourself to the whole Diploma just to make sure our training's right for you – you will learn plenty on every course that you can immediately use in your work, or will find personally beneficial.
Part 1 Diploma-linked Courses



To help you get the most out of each course, we recommend taking them in the following order if possible. However, please note that it is essential to attend the Guided Imagery and Visualisation workshop (and ideally Therapeutic Language too) before you attend the Rewind Technique workshop.
NB:  There is no need to apply to take Part 1, but you must have completed all of these courses by the time you attend Part 2.
Don't forget: you can also save money by taking advantage of our multiple bookings discount – Save 10% when you book 5 or more courses at once.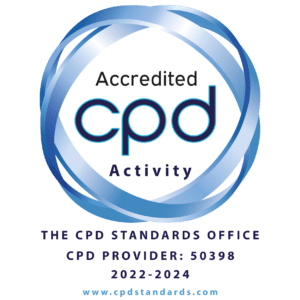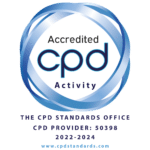 Our Part 1 courses, Part 2 and Part 3 of the Diploma, have all been independently assessed by the internationally recognised CPD Standards Office.
Want to finish Part 1 quickly?
Our Part 1 attended courses are run throughout the year in London, Bristol and Leeds in blocks of training days, so you can attend several workshops at once.  You then have time to absorb the knowledge, do additional background reading and practice the skills before attending your next block of training.
Use the drop down and date filters on the courses page to plan your Part 1, or call our friendly team on +44 (0)1323 811690 – they will be happy to talk through your Diploma journey with you.
Please note:  Some courses fill up quickly, so it's a good idea to book as soon as you can to get all the dates together that you'd like.
Excellent training as ever, continually updated with new understanding and techniques. Thank you.

Counsellor
Marvellous courses. Human givens ideas connect with the real world. When adopted more widely they will save the country millions

Paul Grant
…these skills [for managing anger] are priceless not only for my work but also my family life! The human givens approach is the way forward

Social Worker Mental Health
Home study
There is a Reading List for the Diploma which you will need to read and absorb before attending Part 2. It is a good idea to start this while you work your way through Part 1 to help you absorb the information.  (Before you attend Part 2, you will also be sent the Diploma Manual to read.)
You are also encouraged to practice the various new skills you are learning on Part 1 as often as possible so you can derive the most benefit from Part 2.
Cost
The cost of Part 1 of the Human Givens Diploma is the total price paid for taking the above 16 diploma-linked courses (8 online and 9 attended).
The final amount you pay, however, will depend on how you work through the course and whether you take advantage of our special offers – the maximum amount you will pay for the courses on Part 1 is £3,384.
20% OFF Special Offer – buy all 8 diploma-linked online course and save £254.40! – Find out more >
You can also SAVE 10% when you buy 5 or more courses at once, including attended workshops.
Please note:  We are currently reviewing the curriculum for Part 1 and may expand the above number of required Part 1 courses from 2023.
Want to know more?
If you would like to discuss anything at all about the course, please don't hesitate to contact Fiona Heffernan, on +44 (0)1323 811690 or via email
You can also take a look at our Diploma FAQs
Start Part 1 online today...