Online course
How to break the cycle of depression
Vital information about depression for everyone – includes new insights and research findings which dramatically improve recovery rates and reduce relapses
Course Factfile
How to break the cycle of depression online course
Special offer
Price:

£159

£135.15

per person
Price includes course notes and life-long access
Despite being on the increase, depression is actually one of the easiest disorders to treat successfully and quickly – once you know how.
The best online depression training I've ever had

Mental Health Worker
Why take this course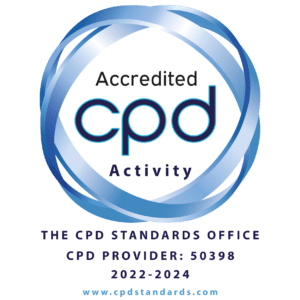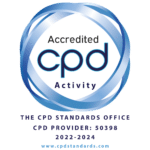 This popular online depression course with psychologist Joe Griffin, a leading expert in the field, shatters the many myths that still surround this distressing condition and how it should be treated. It gives you the new insights, information and research findings that have been quietly revolutionising the effective treatment of depression for well over a decade.
Literally thousands of people in the UK and Ireland have already been helped to recover from depression – often remarkably quickly – as a result of the new information taught on this course.
Among other things, you will discover: what really causes depression; why depressed people wake up tired and unmotivated; the link between worrying, dreaming and depression; why some forms of psychotherapy can actually be harmful when treating depression; why the appropriate type of psychotherapy has a dramatically lower rate of relapse than antidepressants and is also the most effective treatment – even with severe cases and postnatal depression.
For the sake of the millions of people affected by depression around the world (including rising numbers of children, young people and the elderly), this information needs to be much more widely known.
It doesn't just transform lives – it saves them…
So much valuable information about depression – makes total sense

General Practitioner
What will you learn
Essential new information about why people become depressed
A better understanding of what depression really is, why it's on the increase and how to diagnose it
Clear explanations of symptoms such as waking up tired and unmotivated
Practical help to quickly break patterns of depression, move people on and prevent relapse
New insights into the dissociative elements of depressive lifestyles
An important understanding of why some forms of psychotherapy can make depression worse
Techniques for tackling rigid thinking and negative expectancy
Why some people are more vulnerable to depression than others
How to make a positive difference straight away
Ways to talk to suicidal people – this training saves lives
The myths that have grown up around depression
How to manage bi-polar depression psychologically
The links between emotional arousal, REM sleep, dreaming and depression
How this discovery dramatically improves our ability to help people get out of depression quickly
The most effective strategies for successfully treating depression
The causes of postnatal depression and how best to treat it
How to help with excessive grief
Lots of case history examples which illustrate how these new insights combined with the most effective brief therapy techniques can help people recover as quickly as possible
Ways to 'inoculate' yourself against depression
Includes Course Notes
Accredited CPD certificate
Counts towards a Diploma
By taking this course, you could be on your way to completing Part 1 of the Human Givens Diploma – a flexible, part-time psychotherapy course which will deepen your psychological knowledge and increase your ability to help people effectively and quickly.  Learn more >
Who is this course suitable for?
Anyone wishing to gain a better understanding of the causes and symptoms of depression, and why some people are more vulnerable than others
All health and welfare professionals ‒ if you have to deal with, treat or care for depressed people, the new insights on this course will make your work easier and more effective
Anyone concerned about the side effects of drug treatments who would like to know about the recent discoveries and easy-to-learn psychotherapeutic techniques that combined can lift depression quickly
What's included?
19 Videos

28 Quizzes

PDF Course notes

Life-long access

CPD Certificate
Course format
'How to break the cycle of depression' is based on our previous one-day seminar of the same name. This online course is split into 4 modules, each of which are broken down further into different sections containing filmed lectures given in English by the tutor, Joe Griffin.
Each film clip is followed by a short series of multiple choice questions. These are designed to help you think about and absorb the course content and to check that you have understood the main points of that section before proceeding to the next.
There are also course notes for you to download, plus additional reading information and helpful links.
You can take as long as you like to work your way through the course and can view it as many times as you like.
Once you have completed the course, you will receive an Accredited CPD certificate, which counts towards the Human Givens Diploma.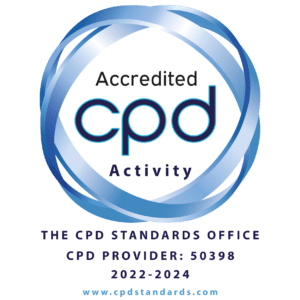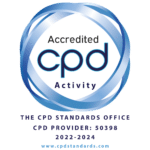 This course has been independently assessed by the internationally recognised CPD Standards Office for 6 hours of CPD training.
Meet your tutor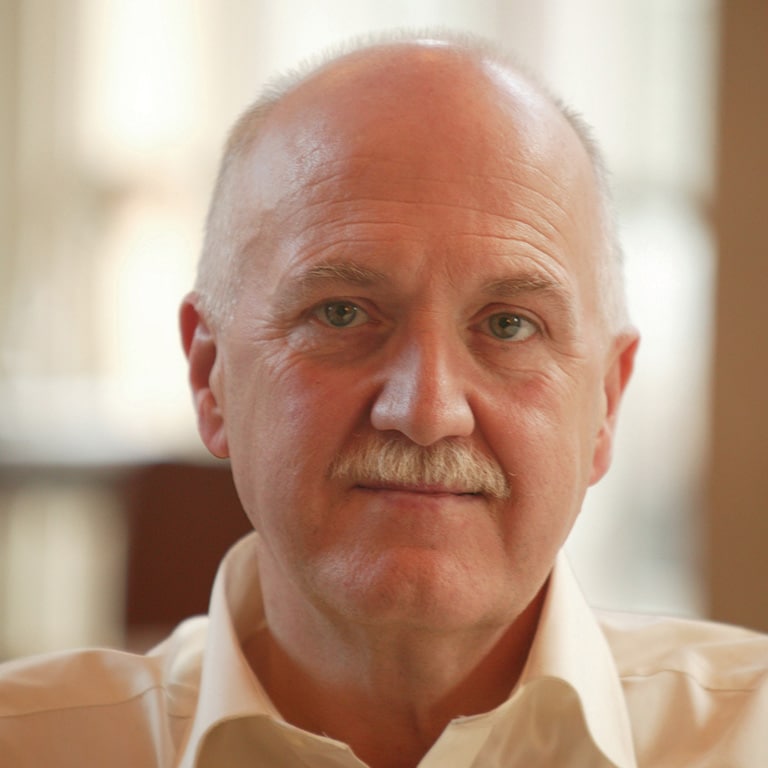 Joe Griffin
Joe Griffin is a psychologist with many years' experience both in psychotherapeutic practice and in training psychotherapists.
I feel greatly empowered, better informed and enabled to promote a genuine sense of hope.

Psychiatric Nurse
I've been waiting for a course like this most of my career! Very appropriate to a number of clients I visit.

Health Visitor
Wonderful stories, great humour, balanced with poignant, sensitive observations. So much great new info – thank you!

Youth Project Worker