1-day workshop
Overcoming Self-harm
How to reduce and prevent self-harming behaviours
With the right help and support most people who self-harm can, and do, fully recover over time – this inspiring course shows you how…
Course Factfile
Overcoming Self-harm
Price includes lunch, refreshments and course notes
£198.00
Book your place
Select a location & date
A careful and well thought out approach to a very difficult topic...

Daniel Cooper
NEXT DATE: Join self-harm expert Emily Gajewski on Thursday 12th October, London to learn from her extensive knowledge and experience in helping people move on from self-harm – book online now or call our friendly team on 01323 811690. More dates and venues.
Self-harming and self-injury behaviours are increasing at an alarming rate – particularly among children and young people. It's common to feel powerless when faced with such distressing behaviour, but with the essential information and skills you will learn on this self-harm course, you needn't feel that way again.
Why take this course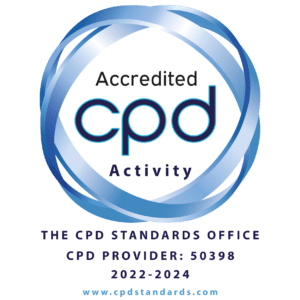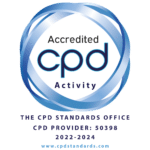 Emily Gajewski has decades of hands-on experience helping children and adults successfully overcome or significantly reduce their self-harming behaviour. Her insightful training day demystifies the self-harming cycle, clarifies its causes and shows why we should not give up on anyone, even in the most apparently hopeless situations.
You will gain a wealth of new information, proven techniques and useful tips which combined will ensure you give sufferers the best chance of recovering their mental health and moving on in their lives – you will also hear from people who have been able to completely stop self-harming (or dramatically reduced it) and are now living fulfilled lives as a result of this approach.
If you would like to make sense of all the fragments of information you have about self-harming and pull them all together into a cohesive and effective treatment strategy, this workshop is for you.
Immensely helpful - Emily speaks from extensive practical experience of helping people who self-harm...

Health Practitioner
What will you learn
A greater understanding of self-injury and why it occurs
Warning signs that indicate someone may be self-harming
What to do when someone discloses their self-harming behaviour to you
The essential Dos and Don'ts for teams and individuals working with people who self-harm
The latest guidelines around working with self-harm, including positive risk management and harm minimisation
The importance of differentiating between self-harming and a suicide attempt – and how to treat them both
The self-harm continuum – what tips us into self-harming behaviours
What to do if someone is threatening to self-harm
The common myths and stereotypes surrounding self-injury
Powerful techniques that will transform your effectiveness and a 'tried-and-tested' framework for improving wellbeing, drawn from profound knowledge about what people need to avoid mental and emotional distress and increase wellbeing
How chemical changes in the brain from self-harming behaviours can bring temporary relief from difficult emotions
Why there is often an addictive element to self-injury (insights from neuroscience)
How to approach the subject of self-injury with someone
A cohesive and effective treatment strategy for treating self-injury and breaking the destructive cycle of behaviour
Important skills needed for working with people who self-harm – and the opportunity to practise some of the them
Enlightening filmed interviews and case histories which show how it is possible to help people, even in a very desperate situation, to live fulfilling lives again
The chance to work with and ask questions of a highly experienced tutor who has extensive hands-on experience of helping people successfully overcome self-harming
Ways to help people build resilience to future stressful circumstances
Tips on finding the most helpful coping strategies
How to help people create an alternative 'safe place' for themselves
Practical ways to reduce your own anxiety when working in this area
How to create an effective self-management plan and increase the individual's engagement with it
Important new information that will help you prevent self-harm
New confidence when making interventions with people who once seemed unreachable
Invaluable - it was like lifting a veil on the reasons for self-harm

Teacher
Please note – there is also an online version of this course which covers the same information but not the practical exercises. (Because it lacks the practical exercises, the online course doesn't count towards Part 1 of the HG Diploma.)
Course Programme
The 'Overcoming Self-harm' course starts at 9.30am and runs until 4.00pm.
Who is this course suitable for?
Health and welfare professionals, including: psychologists, counsellors, psychotherapists, mental health nurses, psychiatrists, school counsellors, student wellbeing officers, doctors, nurses, OTs, social workers, health visitors, youth workers, outreach and support workers
Anyone who has a friend or relative who is self-harming
Anyone who works with vulnerable men and women in the voluntary sector.
This course covers a range of self-harming behaviours including:
Self-injury
cutting, ripping or carving skin
burning skin
punching or hitting themselves
scratching or pinching (including dermatillomania)
poisoning themselves with tablets or liquids (to similar)
Over-eating and under-eating (anorexia or bulimia)
Biting yourself (dermatophagia)
Inserting objects into your body
overdosing, exercising excessively
pulling your hair (trichotillomania)
getting into fights where you know you will get hurt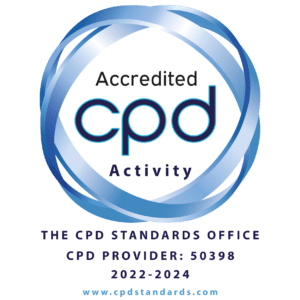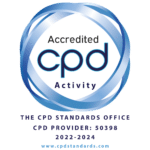 This course has been independently accredited by the internationally recognised CPD Standards Office. On completion of this training you'll receive CPD certificates from the College and the CPD Standards Office.
Tell others about this course
The whole course was invaluable. It was well organised and the information presented was of great help and interest.

Support Worker
A really well paced day with lots of relevant practical information and advice. I loved the films - they really helped me to get an overview of the subject and clearly demonstrated the effectiveness of the approach – what amazing women. I'm very grateful to them.

GP
The whole day was very interesting with lots of material and time to try out ideas – gave me confidence I didn't have before.

Project worker