About our training
Practical and pragmatic – with wide-ranging applications – our mental health training gives you proven therapeutic skills, new insights and research-based information about the causes and best ways to treat a wide range of mental health conditions – and more…
The most inspirational training I have ever had

Dr. Jane Burrows, BSc. M.D. CCFP (EM)
•  Cost-effective, evidence-based approach
•  An enjoyable way to update your knowledge and skills
•  Perfect for developing your career opportunities
•  Skills that work – even with the 'hard to reach'
•  Highly experienced tutors
Suitable for all
Our mental health training focuses on giving you the essential information and skills you need to help people overcome emotional distress and behavioural problems as quickly as possible.
Presented clearly, without jargon, the majority of our attended and online courses are just as suitable for anyone wishing to attend for personal reasons as they are for professionals wanting to continue their professional development (CPD) by adding to their existing knowledge and skills. They are also suitable for anyone wishing to embark on a career in counselling or psychotherapy.
All of our individual workshops and online courses can be taken on their own, but many also count towards Part 1 of the Human Givens Diploma.
Over 12,000 psychologists, psychotherapists, doctors, counsellors, social workers, teachers, police, emergency services personnel, clergy, youth workers and more now help people overcome depression, anxiety, PTSD, phobias, OCD, anger, stress, psychosis and addiction more easily and effectively as a result of their human givens psychotherapy training.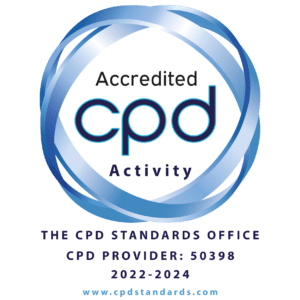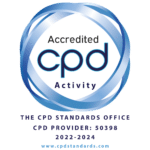 Our attended Part 1 workshops, online courses, live online training and Parts 2 and 3 of the Diploma, have been independently assessed by the internationally recognised CPD Standards Office.
Life-changing knowledge and skills
Every topic is rigorously pursued– drawing on neuroscience and other research, efficacy studies and practical experience (illustrated with case histories) – and course notes complement the training.
Our workshops give you the essential skills you need to help people regain control over their lives as quickly as possible. You have plenty of time to work with the tutors, ask questions, watch the skills being demonstrated and practise them yourself. Friendly and interactive, they're also a great way to meet other professionals interested in learning and practising the techniques described on our online courses.
So clear and helpful – I've tried other courses but they don't get to the heart of the matter like you do

Marie, Trainee Counsellor
Every skill we teach is based on a solid understanding of why it works, backed up by practice-based evidence and the enormous range of hands-on experience of our tutors. This, combined with the profound organising ideas that underlie the human givens approach, is what makes our training so effective.
Our continued aim is that our courses should captivate the imagination, be enjoyable and stretch everyone in accordance with their current abilities. That way you will gain a better understanding of what constitutes good mental health (and how to achieve it), as well as being armed with practical ways to increase your professional effectiveness immediately.
As each course contains rich psychological knowledge, our students often tell us how personally helpful and fulfilling they have found the training.
Counts towards a Diploma
As you attend more and more of our training, you will soon build up a powerful toolbox of skills and knowledge – but that's not all, many of our training days also form part of the highly-regarded Human Givens Diploma.
Primarily aimed at the psychotherapy and counselling professions, the profound psychological knowledge and therapeutic skills gained on the course are also highly relevant and easily transferable to other fields such as parenting, education, business coaching and back-to-work programmes.
Inspirational results – far-reaching benefits
Because the essential skills we teach are cost-effective and have such a wide range of applications, numerous organisations wanting to make the best use of limited funds – such as Primary Care Trusts, schools, universities, Connexions teams, SureStart, the MOD, police departments, charities and major public and private companies – include them as part of their CPD programmes.
Wherever the human givens philosophy is embraced, staff turnover rates go down, money is saved and big improvements in performance are seen.
Many HG Diploma graduates have taken the knowledge they've gained and gone on to achieve outstanding things – transforming mental health services, failing schools and other environments for the better and quickly becoming leaders in their field. (See: An Idea in Practice: using the human givens approach, shortlisted for MIND's Book of the Year, 2008.)
You may find these of interest...