Online course
Understanding and Treating Addictions
– the essential information you need to know
Discover why we are all vulnerable to addictions, what causes and drives addictive and compulsive behaviours – and the best ways to overcome them
Course Factfile
Treating Addictions online course
Special offer
Price:

£159

£135.15

per person
Price includes course notes and life-time access
The good news about addiction is that with the right knowledge and treatment, many addicts can, and do, recover quite quickly.
This popular online addiction training course explains the key information you need to know to tackle and treat addictions successfully.
The most useful online addiction course I've done in over 10 years of working with people with addictions

Youth & Community Worker
Why take this course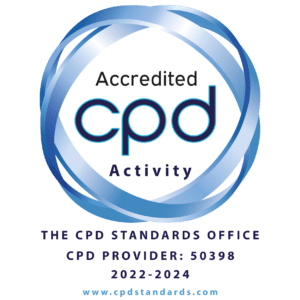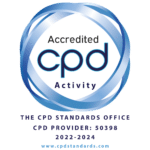 Joe Griffin's science-based insights into what is happening in our brains when we become addicted have proved a major leap forward in not only our understanding of the addictive process but the successful treatment of a wide range of addictions, including: • alcohol and drug addictions • eating disorders • gambling addiction • shopping addictions • substance abuse • computer gaming and TV addictions • sexual obsessions • and other compulsive behaviours…
As a result, thousands of addicts have already been helped to overcome their particular addiction.
As well as exploring these profoundly helpful insights and their relevance to successful treatment, this online addiction course gives you an essential overview of a wide variety of addictive behaviours, including what they have in common, why we are all vulnerable to addiction, and what the genuine causes and drivers of addictive behaviours are.
It also explains the most successful ways to rapidly break addictive patterns and how to prevent, or at least minimise, relapses, using psychotherapy informed by these latest neuroscientific findings.
So — whether it's for professional or personal reasons — taking this online course on overcoming addictions could prove invaluable to you.
I can't thank you enough for the life-changing information you have shared on this excellent online course

Businessman & Father
What will you learn
How to be more effective when working with all sorts of addictions, including alcoholism, drug abuse, eating disorders, gambling, shopping, computer games, TV, sexual obsessions and other compulsions
A greater understanding of the addictive process and what drives it including:
Key, little known insights into the process of addiction and the destructive dissociative elements that fuel it
New insights into why withdrawal symptoms are the key to understanding why people become addicted
New research-based information on the facts about which forms of treatment work and which don't
A whole new understanding of the effective strategies you need for dealing with the full range of addictive behaviours – and how to put them into practice
Why many addicts can and do recover relatively quickly
Why withdrawal symptoms are so painful and how to deal with them
Specific information about how to break addictive patterns and prevent relapses
Ten warning signs that children are abusing drugs
Increased understanding of why young people take drugs and succumb to substance abuse
Knowledge of the discoveries about how to disengage the brain from addictive behaviour which are proving highly beneficial for helping addicts recover (sometimes even quite quickly)
The fascinating connection between addiction and learning – new insights which are transforming treatment
The social factors that are increasing the likelihood of addictive behaviour
Course notes
Accredited CPD certificate, that also counts towards the Human Givens Diploma
and much more…
Excellent online addiction course – I'd recommend it to anyone that wants to really understand how addiction works

David Chard
Counts towards a Diploma
By taking this course, you could be on your way to completing Part 1 of the Human Givens Diploma – a flexible, part-time psychotherapy course which will deepen your psychological knowledge and increase your ability to help people effectively and quickly.  Learn more >
Who is this course suitable for?
Anyone wishing to better understand the process of addiction ‒ and why we are so prone to addictive behaviour and substance abuse ‒ no jargon is used
Anyone wanting to find out why withdrawal can be so painful, how to minimise its symptoms ‒ and how to prevent relapses
All members of the caring and welfare professions including: drug workers, youth workers, doctors, nurses, psychotherapists, counsellors, clinical psychologists, occupational therapists, psychiatrists, cognitive behavioural therapists, teachers, social workers, support workers
If you want to know about more effective ways to treat addictive behaviour ‒ whether for professional or personal reasons ‒ this course is for you.
What's included?
24 Videos

40 Quizzes

PDF Course notes

Life-long access

CPD Certificate
'Treating Addictions' is based on our one-day seminar 'Tackling Addiction'. This online version is split into 4 modules, each of which are broken down further into different sections containing filmed lectures given in English by the tutor, Joe Griffin.
Each film clip is followed by a short series of multiple choice questions. These are designed to help you think about and absorb the course content and to check that you have understood the main points of that section before proceeding to the next.
There are also course notes for you to download, plus additional reading information and helpful links.
You can take as long as you like to work your way through the course and can view it as many times as you like.
Once you have completed the course, you will receive an accredited CPD certificate, which counts towards the Human Givens Diploma.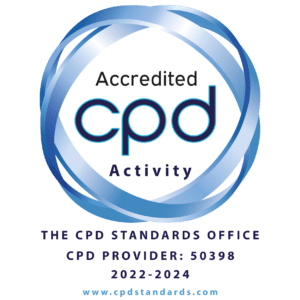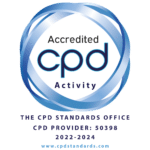 This course has been independently assessed by the internationally recognised CPD Standards Office for 6 hours of CPD training.
Meet your tutor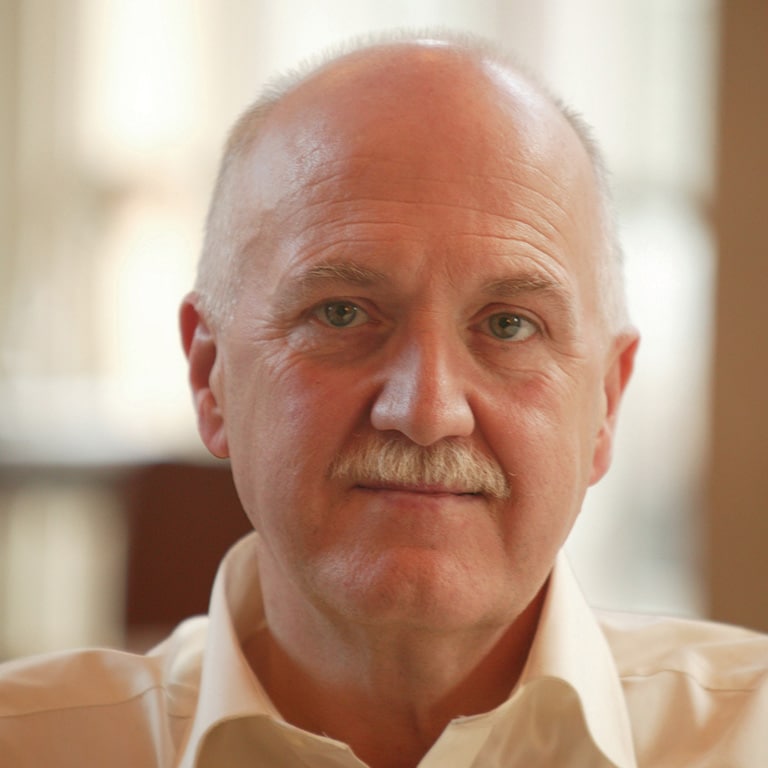 Joe Griffin
Joe Griffin is a psychologist with many years' experience both in psychotherapeutic practice and in training psychotherapists.
The course couldn't have been improved. Full of practical advice and new information, very helpful and well presented.

Substance Misuse Worker
It's been a great realisation for me that understanding how addictive behaviour works is the key to helping to stop it.

Mental Health Charity Director
The expectation theory was very useful as it clarified the process of craving and the reason why addictive behaviour persists. I will find this very useful in understanding the experience of addicts and working with them in the future.

Teacher