1-day workshop
How to Control Chronic Anxiety
– the practical skills you need
High levels of anxiety can be very debilitating – this workshop gives you important insights and a wide range of proven techniques to help reduce long-term anxiety, panic attacks, GAD and much more…
Course Factfile
Includes lunch, refreshments and course notes
Special Offer
£198.00
Book your place
Select a location & date
Next date:  Monday 9th October, London – join our Diploma tutor Jo Baker for this popular practical workshop – to ensure your place, book online now or call our friendly team on 01323 811690. Other dates and venues available.

Jo is incredibly adept at teaching this important subject, backed up with evidence and so many useful techniques. Thank you

Catherine, Family Support Worker
Why take this course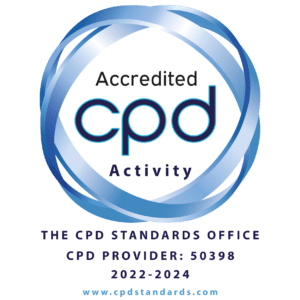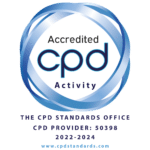 More and more people's lives are being blighted by anxiety, causing distress to all involved. The anxiety may have initially been focused on realistic, understandable concerns – such as financial difficulties, health, job insecurity or unemployment, relationship problems (particularly complex in blended families) or fears about the future in an increasingly uncertain world – but has spiralled out of control.
Or it may have no clear cause and manifests as an ever-present feeling of being 'wired', tense or vulnerable, very often accompanied by out-of-control thoughts. The person may be hypervigilant, unable to relax and highly miserable. Left unaddressed, chronic anxiety can also badly affect sleep and physical, as well as mental, health.
The good news is there's much that we can do to reduce this suffering. This highly practical course focuses on giving you the key information and practical skills you need to lower anxiety levels and help people manage their own anxiety better.
It concentrates on generalised anxiety (including generalised anxiety disorder – GAD), social anxiety and panic attacks, but also addresses how to handle anxiety that is a feature of conditions such as autistic spectrum disorder, ADHD and bipolar and borderline personality disorder.
Very useful - lots of practical new techniques

Counsellor
What will you learn
Tried and tested psychological techniques for dealing with over-anxiety
Why it's important to distinguish between two fundamental kinds of anxiety – and methods for dealing with both
How to recognise panic attacks and deal with them effectively
The genetic factors that make some people more vulnerable to anxiety
Ways to change a poor sleep pattern caused by anxiety
New perspectives on what drives anxiety – including when its basis lies
in trauma
Why some people may dissociate (appear to 'tune out' or not be present) when very stressed, and what to do about it
The three different components of anxiety – and why anxiety can get
out of control
How anxiety affects the body – and how the body affects anxiety
Why people become hypervigilant – and how this can be reduced
How to separate a person from their anxiety
Five effective methods for bringing down physiological arousal very quickly – and safely
Why social anxiety occurs and how to handle it
Tips for reducing anxiety in those with additional conditions, such as autistic spectrum disorder, ADHD, bipolar and borderline personality disorder
What happens in the brain when we become anxious – insights from neuroscience
How guided imagery speeds up treatment for high anxiety plus special tips for using it with clients suffering from over-anxiety
How stories can complement therapy for anxiety
A range of new skills and techniques for reducing severe anxiety, with plenty of opportunity to practise them yourself on the day
And more
Course Programme
The 'How to Control Chronic Anxiety' course starts at 9.30am and runs until 4.00pm.
Who is this course suitable for?
Anyone who works with or treats people who may be highly anxious – such as psychotherapists, counsellors, health and social care professionals, educators and individuals working in a variety of capacities in any number of organisations.
The course will also provide valuable understanding and practical help for anyone struggling to deal with their own chronic anxiety or for those in relationships or families affected by chronic anxiety.*
The day offers the chance to gain life skills of benefit to everyone.
* Please Note:  This course is not a substitute for individual therapy but there are lots of techniques that anyone suffering from anxiety can take away and use themselves.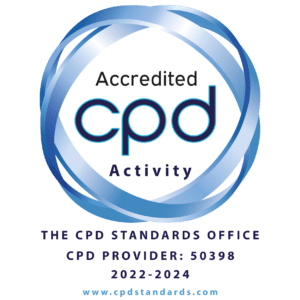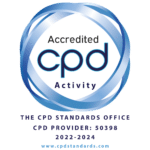 This course has been independently accredited by the internationally recognised CPD Standards Office for 6 hours of CPD training.
On completion of this training you'll receive CPD certificates from the College and the CPD Standards Office.
Tell others about this course
Lots of new techniques introduced for our therapy toolboxes and a good mix of personal anecdotes and recollections of professional experience to help consolidate our learning. The notes are also excellent.

Hyponotherapist/Psychotherapist
Solution focused tools that can immediately be put into practice.

CEO, Residential Rehab
Particularly pleased by extensive nature of notes which were in line with presentation, and included all of the significant steps.

Director of Care – substance misuse clinics