2-day workshop
The Rewind Technique: Effective treatment for trauma (PTSD) and phobias
Essential skill for all mental health professionals
The refined version of the Rewind Technique you will learn on this 2-day workshop is an extremely safe and reliably effective psychological intervention for treating trauma and phobias
Course Factfile
The rewind technique
Price includes lunch, refreshments and course notes
LIMITED SPACES available per course
£396.00
Book your place
Select a location & date
This has huge potential to change people's lives for the better. I can't wait to put what I've learnt here to good use

Psychiatric Support Worker
Excellent course. A brilliantly encouraging and supportive environment in which to learn

Harriet, workshop participant
Why take this course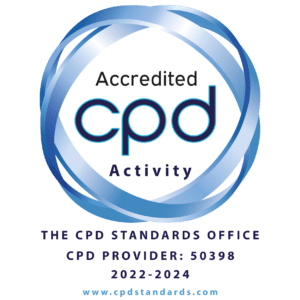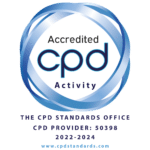 Even the most severe phobic and post-traumatic stress (PTSD) symptoms can be successfully addressed using the version of the Rewind Technique you will learn on this 2-day course.
It's easy to learn – under the careful guidance of our expert tutor – and an essential therapeutic technique to have in your 'toolkit'.  The rewind technique is one of the most important skills you need to be able to work successfully with any anxiety disorder or condition which may have developed as a result of unresolved trauma.

Using the rewind technique you can, often surprisingly quickly, detraumatise bad memories, stop flashbacks and other PTSD symptoms, cure phobias, banish nightmares and reduce anxiety so you can help the victims of abuse, rape, violence, car accidents, fire, terrorism and panic attacks, heart attacks and other life-threatening experiences.
Another big benefit of this technique is that it is non-intrusive – there is no need for people to repeatedly revisit or talk about specific details of the events that have traumatised them.  This helps avoid embedding the trauma further and making the situation worse – as can sometimes inadvertently happen in other therapeutic approaches – and helps prevent the therapist from being vicariously traumatised by what they might hear.
It is also invaluable when working with people who have suffered persistent physical or sexual abuse, and people with OCD.  People suffering from other conditions, such as depression, addictions or uncontrollable anger, may have experienced a traumatic event, which needs to be successfully detraumatised in order for them to move on with their lives.
Those who have done our training have already brought relief to thousands of people.   (case history)

Good to know
This is a powerful technique, which needs to be implemented with care – we recommend you learn it in person with a skilled and highly experienced tutor who can guide you through the important steps involved, oversee you as you practice them, answer your questions and give you crucial direct feedback.
The version of the rewind technique you will learn on this course has been refined to make it as safe and effective as possible. The course is taught over two days to ensure you have enough time to thoroughly absorb and practice the steps involved so that you are confident in using it and know how to do so safely and effectively with clients.
Life-changing! A great weight has been lifted off my shoulders.

Nurse (Previously traumatised by a car accident)
What will you learn
How to detraumatise people quickly and safely

The necessary skills to treat even severe phobias

Why this version of the rewind technique is so effective, and how it works
Under careful guidance from the tutor, you will:
revisit key skills for relaxing clients in order to successfully work using the technique
walk and talk through a step-by-step breakdown of the rewind technique
see a live demonstration of working with a phobia or trauma
practice each stage of the rewind technique in pairs
practice the entire process, with other course participants, under supervision
You will also gain:
Vital tools for psycho-education – both adding to your own understanding and to pass on to clients

A clear understanding of the fear response and how PTSD and phobias develop

The detrimental impact traumas and phobias can have on a person's life

The crucial role of the pattern-matching processes in the brain in triggering phobic responses and post traumatic stress symptoms

How the main treatment techniques for treating post traumatic stress disorder (PTSD), sub-threshold trauma and phobias (including EMDR, EFT and CBT) work – their advantages and disadvantages

Why the rewind technique draws on the innate ability we all have to recover from trauma
Pre-disposing factors for suffering a problematic post-traumatic response (or developing a phobia)
Why critical incident debriefing increases the incidence of PTSD

How this version of the rewind technique has been modified to make it safer and more reliable

Trauma-focused rewinding: the psycho-biological reason why this refined rewind technique works so consistently well

A step-by-step breakdown of the essential stages of the rewind technique

The chance to see a live demonstration of working with a phobia or trauma
You will leave with:
The confidence to begin using the technique ethically and safely
A clear understanding of the advantages of using a non-intrusive psychological technique to treat trauma, PTSD and phobias (where the client does not have to go into details about or repeatedly 'revisit' what has traumatised them)

What to do if a client as an abreaction
Important information about when not to use this technique – and what can be done instead

An understanding of how the rewind technique can be used to work with Complex Trauma and cases involving 'freeze', shutdown or dissociative responses

How you can carefully apply this technique to relieve a huge range of anxiety disorders

Greater confidence in dealing with anxiety disorders and distress caused by trauma, phobias and flashbacks

An understanding of how rapidly transformative this technique can be; on the last afternoon we view a filmed therapy session (and follow up) in which Joe Griffin uses the rewind technique to relieve a young man of his severe shark phobia
There is also plenty of opportunity for you to ask questions and to experience and practice, under careful guidance, the various stages of the rewind technique yourself.
Who is this course suitable for?
Anyone working with distressed, phobic or traumatised people, who has already taken our Guided Imagery and Visualisation workshop (and ideally the Therapeutic Power of Language workshop too) as these skills are essential components of the rewind technique.
If you help traumatised people (including children) or people suffering from any form of phobia or anxiety disorder – this includes: psychotherapists, counsellors, mental health nurses, OTs, health visitors, social workers, psychiatrists, GPs, clinical psychologists, midwives, welfare officers, youth workers, hypnotherapists and those working with traumatised members of public services, such as: firefighters, police, paramedics and military personnel – you will find the rewind technique and associated skills hugely helpful.

Course requirements
If you don't have experience in using guided imagery and visualisation, you must complete our Guided Imagery and Visualisation workshop before attending this course. This is to ensure that you have the necessary skills for practising the rewind technique safely and effectively as they are integral to it.  You would also find it useful to attend the Therapeutic Power of Language workshop beforehand if you can. All 3 workshops count towards Part 1 of the HG Diploma.

Ros Townsend's live online training Trauma: Patterns of the past is also useful for anyone working with or supporting someone suffering from unresolved trauma, or who would like to understand their own experiences of trauma better.
Course format
This intense 2-day training proceeds through a blend of talks, live demonstrations, skill-developing exercises, practice sessions (under careful guidance) and deconstruction of filmed examples of the technique being used, including one with a severely traumatised young woman. There is also plenty of opportunity for networking and discussion during the breaks.
The course was previously entitled: The fast phobia and trauma (PTSD) cure – a 2-day workshop in the rewind technique

The Rewind Technique originated from NLP and was often called the Visual/Kinaesthetic Dissociation technique, the term 'Rewind Technique' being originally coined by Dr David Muss.  The version of the Rewind Technique taught on this workshop was refined by Joe Griffin and Ivan Tyrrell,  co-founders of the human givens approach, to make it as reliably effective as is possible by aligning it with their insights into how trauma and phobias are processed in the brain. HG Therapists now follow a specific Rewind Protocol which follows the essential steps of the process that they set out.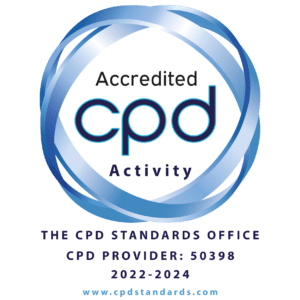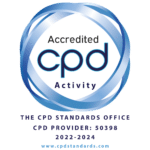 This course has been independently accredited by the internationally recognised CPD Standards Office for 12 hours of CPD training.
On completion of this training you'll receive CPD certificates from the College and the CPD Standards Office.
Tell others about this course
Very powerful therapy, appreciated the chance to practice it and 'feel' how it works myself.

Youth Worker/School Counsellor
This technique should be more widely known and much more readily available to people. It could relieve so much unnecessary suffering, let alone save the NHS money.

General Practitioner
The traumatised police officers I work with will benefit hugely from what I've learnt today – thank you all so much.

Occupational Health Welfare Advisor