1-day workshop
Dealing with Conflict
new
The psychological insights and skills you need
Knowing how to resolve conflict constructively is an essential life skill – improving personal and professional relationships, mental health, productivity and more…
Course Factfile
Conflict Resolution
Includes lunch, refreshments and course notes
£198.00
Book your place
Select a location & date
NEXT DATE:  Monday 16th October in London – join experienced mediator and psychotherapist Rupinder Mahil to add these important skills and psychological insights to your 'toolbox'.
> Counts towards the Diploma – from 2024, this course will be a requirement of Part 1 of the HG Diploma.
A fantastic approach that helps you unpack the issues, respond positively and find an effective solution that moves everyone forward...
This course will:
deepen your understanding of why conflicts develop and escalate, the psychological factors involved and the cultural and contextual influences on our perceptions, experience and responses to conflict
build your confidence and comfort around being in situations that involve conflict
give you a range of skills and techniques that you can use with both individuals and groups, in therapy or the workplace – or with your friends and family – to resolve conflict constructively
It will also enable you to:
help clients recognise conflict and understand their own responses to it
help clients develop the skills to engage with conflict productively, so they are more likely to reach positive outcomes
provide clients with a framework and structure for addressing conflict in a healthy way
help clients become less fearful of conflict, so they don't avoid it in ways that are unhelpful and to recognise the role of conflict in healthy relationships
provide psychoeducation, explaining how barriers to needs can cause conflict and how this can be different in different cultural contexts
The course is interactive and experiential, with a focus on developing practical and transferable conflict resolution skills. It combines trainer input, discussion, small group activities and role-play to build your confidence when helping to resolve conflict at all levels, whether one-to-one or in organisations.
Why take this course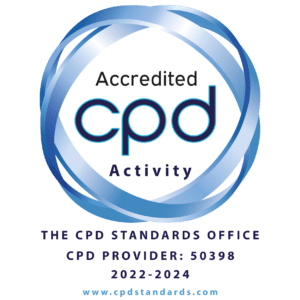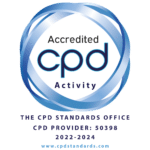 Conflict isn't always destructive. Properly handled it can be creative and productive, leading to better outcomes and possibilities for all. Although conflict is a normal, ever-present possibility in our lives – between family, friends, colleagues, neighbours, and in our interactions with organisations – when it  becomes entrenched it can cause immense individual distress, and waste time and money.
Addressing interpersonal conflict using the psychological insights, concepts and proven techniques you will learn on the day, helps us to solve problems creatively and improve the health and wellbeing of those involved. To lead a healthy life we don't need to avoid all conflict, but we do need to know how to approach it in ways which can help everyone involved meet their emotional needs, a win/win for all. Learning the human givens approach to conflict resolution helps to reduce the potential damaging consequences of destructive conflict and embrace the benefits of constructive conflict.
Throughout the day, Rupinder will draw on her own considerable practical experience of successful conflict resolution and mediation in a wide range of settings as she provides expert guidance and training in the psychological insights and skills you need to be able to constructively resolve conflict between individuals and/or groups.
Addressing conflict in the right way helps us solve problems and improves the health and wellbeing of everyone involved...
What the course covers
The common causes of interpersonal conflict
The negative impacts and potential benefits in conflict situations
How to consider intentions and outcomes when engaging in conflict
The different methods used to influence the outcome of conflict, and how the method influences the outcome
What a resolution really is
The cultural and contextual influences on perceptions, experience, and responses to conflict
The role our innate needs and resources play in conflict situations
Identifying our influence on the process of conflict
Effective skills to engage people who are in conflict
A practical, sequenced model for effective mediation and conflict resolution
An effective framework for facilitating constructive conversations
How to structure a session/s to: facilitate resolution, increase engagement, understanding and define the needs of all parties
Effective skills to facilitate negotiations
Techniques and diffusing strategies to reduce potential barriers
How to access resources to build agreements that last
The effective skills needed to facilitate negotiations
How to implement opportunities in organisations to address conflict effectively
Ways to develop your leadership ability to respond to conflict and/or support others who are enduring it
How to use this to support the process of resolution by improving how individuals relate to one another and addressing the contentious issues constructively
And much more…
Course Programme
The 'Conflict Resolution' course starts at 9.30am and runs until 4.00pm.
>> Click the headings below to view programme details.
Who is this course suitable for?
This course is for anyone wishing to understand more about the different ways conflict can affect us, or to feel more confident in a facilitation or leadership role when helping conflicted people
It is also very relevant to anyone working in a supportive role – such as counsellors, psychotherapists, managers, HR staff, life coaches, Mindset Coaches, social workers etc. – as well as employees, customer service personnel and anyone working in schools and education.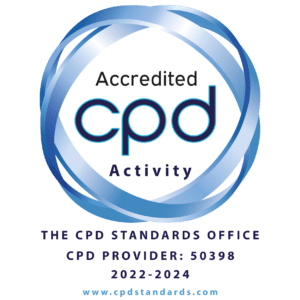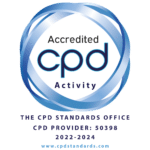 This course has been independently accredited by the internationally recognised CPD Standards Office for 6 hours of CPD training.
On completion of this training you'll receive CPD certificates from the College and the CPD Standards Office.
Tell others about this course