Online course
How to make counselling more effective
If you advise, treat or counsel disturbed or distressed people, this could be the most important course you ever take…
Course Factfile
How to make counselling more effective online course
Special offer
Price:

£159

£135.15

per person
Price includes course notes and life-long access
Counselling is on offer everywhere, yet its effectiveness varies enormously. Some counsellors are brilliant, others useless – some even harm clients (albeit unwittingly).
The best online counselling course I've ever done

Child Protection Officer
Why take this course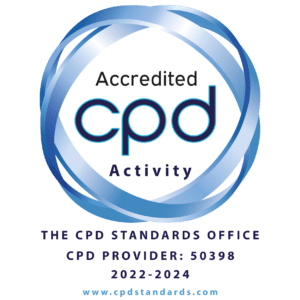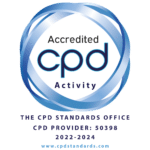 Despite the wealth of research findings available to us today, the field of counselling and talking therapies still lacks a shared, cohesive evidence-based approach as to the best ways to help people – as a result, and despite the hardworking army of counsellors and psychotherapists (operating from a wide range of models), the rates of depression, anxiety disorders, addictive behaviour etc continue to climb.
This online effective counselling course cuts through the ideology and concentrates on what we know from research findings works – and why – important information if you want to ensure you're helping your patients as quickly and effectively as possible.
Tutor Joe Griffin is an acknowledged expert on psychological interventions for depression, anxiety, anger disorders, trauma and addiction. He has transformed the outcomes of thousands of counsellors by showing them how to work with the givens of human nature – the result is a truly holistic, evidence-based and powerfully effective approach that empowers clients and helps them build resilience against future setbacks.
If you work with, or support, distressed adults or children, you will gain essential new information that will make your work easier and more effective.
The training course also provides an excellent foundation for anyone interested in becoming a counsellor or psychotherapist – it will help you see the wood for the trees – and could even save you years of wasted effort!
Discover for yourself what can be done to make counselling much more reliably effective – and why this powerful approach is inspiring so many in the caring and teaching professions. Take the course now.
I've learnt more about effective counselling today than on my 2-year university course!

Counsellor
What will you learn
New insights from skills-based research and neuroscience which are proving hugely beneficial and improving outcomes
Information (that no one else has given you) to make you more effective in your work – straight away
Knowledge of the major myths that still continue in the field and make much counselling ineffective – taking this course could save you years of wasted effort!
The core counselling skills of brief therapy that really make a difference fast – even with 'stuck' clients
A scientifically sound knowledge of why these techniques are so valuable
Moving and instructive case histories, including films of different brief therapy sessions for depression and anxiety which show effective counselling in action
Demonstration of an essential skill for treating a wide range of problems
A greater understanding of the mind/body connection and unconscious processes
How to avoid harming people in counselling and psychotherapy (as can sometimes happen unwittingly, however well meaning the therapist)
A new understanding of the revolutionary human givens approach to counselling and psychotherapy and how it can make you more effective if you work in these fields
The importance of working in this truly holistic, integrated and evidence-based way
Knowledge of what we all need to maintain our emotional health and new insights into what goes wrong for people
A flexible framework for defining and generating mental health and wellbeing
The link between effective psychotherapy/counselling and learning
A solid grounding in what it takes to be an effective counsellor or psychotherapist and the skills required
Includes course notes
Accredited CPD certificate
and much more…
Counts towards a Diploma
By taking this course, you could be on your way to completing Part 1 of the Human Givens Diploma – a flexible, part-time psychotherapy course which will deepen your psychological knowledge and increase your ability to help people effectively and quickly.  Learn more >
Who is this course suitable for?
Anyone whose work involves advising, treating or counselling disturbed or distressed people
All health and welfare professionals, including: psychotherapists, counsellors, psychologists, occupational therapists, doctors, nurses, health visitors, physiotherapists, pastoral workers, social workers, support workers, youth workers, trainee counsellors, university welfare officers and school counsellors
Planners with responsibility for managing care resources
Anyone considering a career in counselling or psychotherapy – or who would like to know more about the most effective strategies for alleviating emotional distress (for personal or professional reasons)
Advisors and managers responsible for staff welfare
What's included?
15 Videos

23 Quizzes

PDF Course notes

Life-long access

CPD Certificate
Course format
'How to make counselling more effective' is based on our one-day seminar of the same name. This online course is split into 4 modules, each of which are broken down further into different sections containing filmed lectures given in English by the tutor, Joe Griffin.
Each film clip is followed by a short series of multiple choice questions. These are designed to help you think about and absorb the course content and to check that you have understood the main points of that section before proceeding to the next.
There are also course notes for you to download, plus additional reading information and helpful links.
You can take as long as you like to work your way through the course and can view it as many times as you like.
You can take as long as you like to work your way through the course and can view it as many times as you like.
Once you have completed the course, you will receive an Accredited CPD certificate, which counts towards the Human Givens Diploma.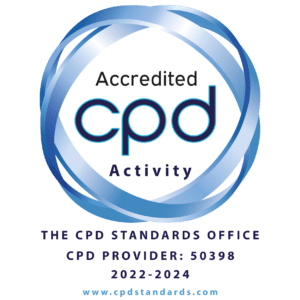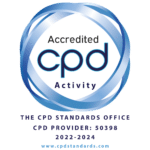 This course has been independently assessed by the internationally recognised CPD Standards Office for 6 hours of CPD training.
Meet your tutor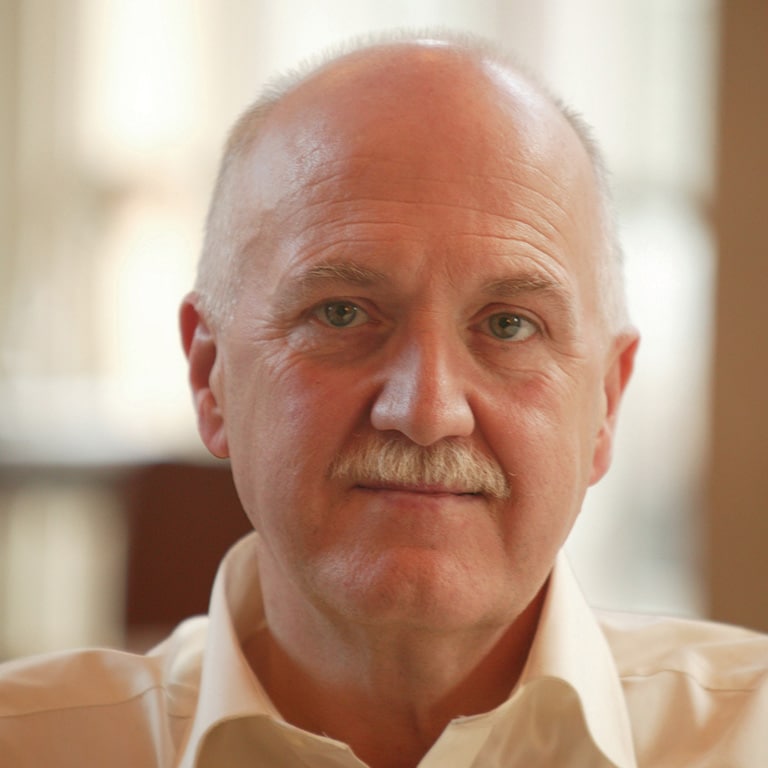 Joe Griffin
Joe Griffin is a psychologist with many years' experience both in psychotherapeutic practice and in training psychotherapists.
Just what I needed – this course has renewed my enthusiasm for my profession and shown me clearly what I need to be doing from now on to make a concrete difference to people's lives. Such a humane, positive and realistic approach.

Counsellor
Joe Griffin's approach and attitude is like a breath of fresh air!

Residential Social Worker
A superb course – packed full of useful, positive and forward-looking information. Very helpful.

Health Visitor