1-day workshop
How to tell stories that heal
– master the art of therapeutic storytelling
Stories and metaphor are a powerful way to stimulate hope and by-pass resistance – they can also enhance problem solving and creativity, beneficially impact the mind/body system and much more…
Course Factfile
How to tell stories that heal
Price includes lunch, refreshments and course notes
£198.00
Book your place
Select a location & date
Wonderful – inspiring, informative and empowering communication skills masterclass

Jeni Nelson, Psychotherapist / Hypnotherapist
NEXT DATE:  Thurs 30th November, London – this popular, enjoyable course fills up fast, book online now or call our friendly team on 01323 811690 to avoid disappointment. Other dates and venues available. 

Why take this course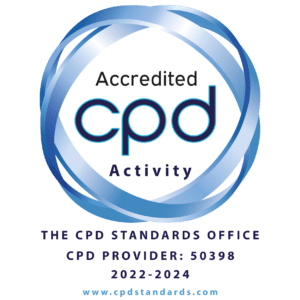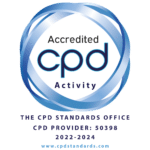 Stories can be incredibly powerful therapeutic tools. They help bypass rigid views about life, enhancing the listener's flexibility of thought. And by suspending ordinary constraints, they help people reclaim optimism whilst fueling their imaginations with the energy necessary to attain goals. In the physically ill, they can also stimulate the immune system and speed recovery.
All successful psychotherapy and counselling involves storytelling and the use of pertinent metaphors, both of which tap into the natural way our brains work.
We can't know what goes on in another person's mind but, if you perceive the 'pattern' of a story and understand that it could be useful to them at a specific point in their life, that is reason enough to tell it. Their unconscious, creative imagination will seek and find the 'meaning' relevant to their situation. No explanation, no direct statement of a story's meaning can substitute for the way it acts on the hearer's mind.
Join us to discover more and learn how to source and tell such therapeutic tales yourself…
Gareth was fantastic, brought a wealth of knowledge and enthusiasm as well as stories to the course...

Project Manager
Wonderful practical skills - I was entranced the whole day...

Psychiatrist
What will you learn
How and why our brains work through 'pattern-matching'
How to use this profoundly useful tool for getting through to people stuck in the black-and-white thinking of emotional distress
A powerful way to stimulate optimism, hope and independence in
distressed people
Increased ability to source and tell therapeutic stories yourself
Ways to enhance your own problem solving capacity, as well as being better able to help others with theirs
A new way to motivate and engage people
Insights into the mind/body communication system and how useful this tool can be for promoting healing and recovery
A great way to build rapport and bypass resistance
How to choose the appropriate stories and metaphors for different people, and when to use them
Practical ways in which therapists, teachers, GPs, managers, policy planners etc can apply this knowledge to their work
The ability to enhance flexibility of thought, creativity and confidence in your clients
How stories and metaphor can also help us diagnose where problems lie
A new love and deeper understanding of the value, resonances and resources within stories
Greater confidence in dealing with a wide range of people – and a solid understanding of, and practise in, the therapeutic precision of metaphor and more…
So informative and relevant to my everyday work..

School Counsellor
Course Programme
The 'How to tell stories that heal' course starts at 9.30am and runs until 4.00pm.
Who is this course suitable for?
Anyone involved in psychotherapy, counselling or social work who needs to harness the therapeutic power of metaphor by being an effective storyteller
It is also valuable for the medical and nursing professions to know how to tell stories that lift depression and promote healing
Anyone interested in the age-old power of metaphor and storytelling for professional or personal reasons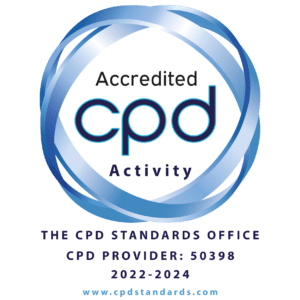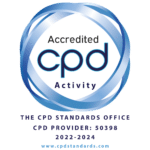 This course has been independently accredited by the internationally recognised CPD Standards Office for 6 hours of CPD training.
On completion of this training you'll receive CPD certificates from the College and the CPD Standards Office.
Tell others about this course
Up to now I hadn't appreciated the impact stories can have on situations. The more tools a social worker has in their box, the better. This workshop was exceptionally well delivered.

Social Worker – Children & Families
Truly magical yet intensely practical and applicable to so many situations.

Local Authority Officer
A superb new way to empower and help my clients.

Psychotherapist