Raising awareness of children's mental health – and sharing vital knowledge and resources to help children and young people – has never been more important than now, with rising levels of anxiety, self-harm, addictions, depression and even suicide reported amongst the young.
Since the human givens approach was established over twenty years ago, it has been successfully used by HG therapists, teachers, social workers, school counsellors and parents to help improve the lives and wellbeing of thousands of children and young people.
Below you'll find a wealth of accessible, jargon-free resources – suitable for all – that will increase your understanding of the problems children and young people face today and how best to help them. Please do use and share them as widely as you can.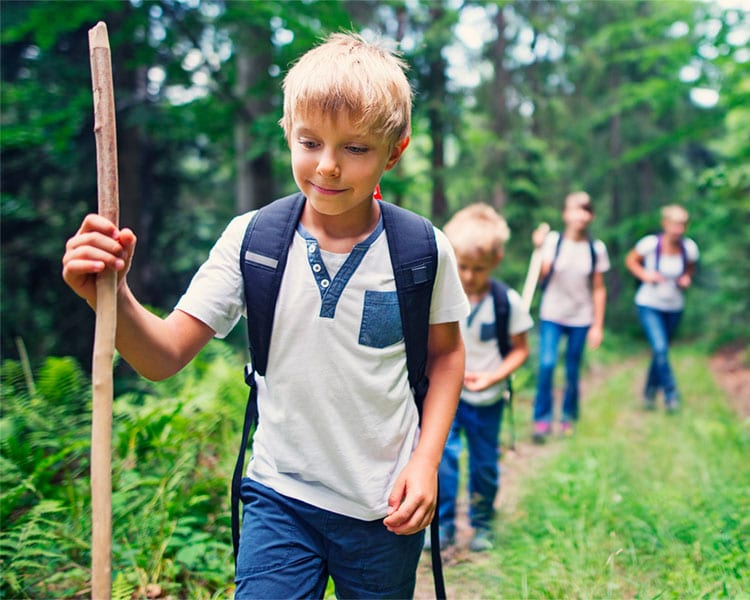 Troubled young minds
Children are our future, they are the people who will continue to shape and form humanity, and yet we often fail to show them how to survive and thrive in an increasingly manic and chaotic world – perhaps because we ourselves are struggling to understand and cope with our rapidly changing reality…
Free child mental health resources
Helping children to understand their innate emotional needs and resources – a fundamental part of the human givens framework for wellbeing – is profoundly helpful for them:
The greatest gift we can give children and young people is to encourage them to learn to look after themselves, to educate them about their human givens: their essential needs and innate resources, and to reassure them that it's OK to feel anxious sometimes – that's the brain's way of saying something isn't right – and teach them how to go about homing in on what's wrong and figuring out how to fix it

Julia Welstead, HG therapist & editor of HG News
"Ask the Expert" podcasts
Our mental health and wellbeing podcast series features human givens professionals talking about their own specialist area of expertise. Each one offers useful information and effective tips for improving emotional health and wellbeing gleaned from their many years of experience. They include:
Why every childhood is worth fighting for
– featuring Chris Dyas, Children's Social Worker of the Year (2018)
How can we improve children's difficult behaviour
– with Miriam Chachamu, family psychotherapist and human givens practitioner and tutor.
Why do adults and children self-harm?
– featuring Emily Gajewski, our self-harm expert – she has worked for over 24 years as a therapist, both within the NHS and privately, helping people move on from even the most severe emotional difficulties, and she has a wealth of experience at helping people move on from self-harm.
Therapeutic teaching techniques
– with Pat Capel, HG therapist and secondary school teacher of over 25 years.
Learning and Anxiety
– featuring Joanna Baker, an HG therapist who works at the University of Derby as a Psycho-education Coordinator and trainer delivering workshops on various aspects of wellbeing.
How to help teenagers flourish
– featuring Richard Brook, a lecturer in Social work at the University of East Anglia, where he teaches a postgraduate module for qualified social workers on working with adolescents. He has over twenty years experience of working with children and families, young offenders, adolescents with emotional and behavioural difficulties, and parents.
Adolescents and children seem to thrive on this methodology. We all like a problem to solve and potential solutions that make themselves known quickly. I have found [the human givens approach] so successful with anxiety, stress, depression and even severe PTSD.

Pat Capel, HG Practitioner and secondary school teacher of over 25 years
I find the HG approach particularly well suited to students because they are open to the education aspect of it: they are primed for learning so that whole aspect of 'so why are we feeling like this, what's going on?', the emotional arousal and what you can do about it, the needs and so on, all of that is just learning, and they are used to learning, so you just plug in to all of that and it works well and swiftly.

Gareth Hughes, Counsellor within the Student Wellbeing Service, University of Derby
Online courses and webinars
Attended workshops
Human Givens College offers several excellent courses where you can learn much more about how to help children and youngsters.
HG trained family psychotherapist Miriam Chachamu presents a wonderful live online teaching day, How to help children thrive, which draws upon new research about children's brain development and teaches a wealth of practical steps, insights and effective communication skills that you can implement straight away. Learn more.
Working with an older age group, HG trained Psychological Wellbeing Counsellor Gareth Hughes offers a superb insight into the challenges and stresses of student life in his one-day course Anxiety and Learning: how to improve students' academic performance and wellbeing.
HG trained social worker Richard Brook has devoted his working life to helping adolescents with emotional and behavioural difficulties, and their families. On his one-day course How to work effectively with troubled and troublesome teenagers, Richard immediately clarifies that 'troublesome' usually equals 'troubled' and that we must learn to listen, in order to find out what the trouble is. First showing us what healthy teenage development looks like, he then looks at why things can go wrong and the best ways to help young people overcome obstacles and begin to create lives for themselves that work well.
On the face of it, choosing to harm our own bodies seems totally irrational, but in her HG training day Overcoming Self-harm: how to reduce and prevent self-harming behaviours, HG trained NHS therapist Emily Gajewski explains the fascinating logic behind the act, as the body's natural hormone release following injury soothes, comforts and distracts from the ongoing sources of stress in the young person's life. Learn more.
Tutor Miriam Chachamu also delivers the HG course, Obsessive Compulsive Disorder: understanding OCD and how best to treat it. Like self-harming, OCD is a symptom of things not being right within the individual's life, rather than being a condition in it's own right. OCD is not only distressing for sufferers but for their family members – including children – and the condition can damage their relationships, social and work lives, and physical health. Miriam's workshop-day offers an in-depth look at OCD in all its guises and focuses on practical and effective methods of treatment, including demonstration videos of therapy sessions, short video clips, in-depth discussions and case studies.
The most fundamental insight that the HG approach gave me was seeing problem behaviour as an inappropriate attempt to meet valid needs in the child. Being able to identify these needs and look at how the child can learn to meet these needs in a way that's more acceptable gave me the roadmap that I needed

Miriam Chachamu, Family and Child Psychotherapist, and HG Tutor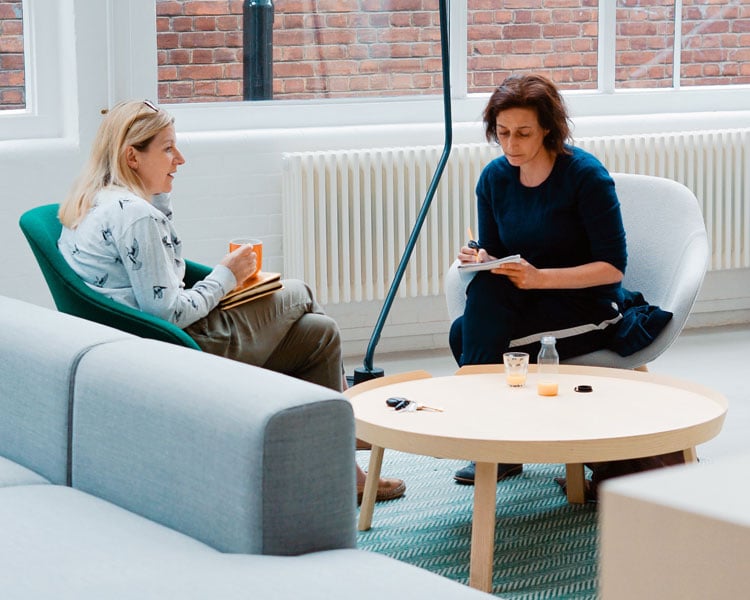 Help from a therapist
Human givens psychotherapists offer practical help that deals with mental and emotional distress in the here and now. Their training ensures that they have a sound body of scientifically-based knowledge and the proven skills to help people as quickly as possible (both adults and children) with a wide variety of emotional and behavioural difficulties.
Many specialise in working with children and/or young people, you can find your nearest human givens practitioner here: