Human Givens College* has been providing training in the best ways to treat mental health and behavioural problems for over twenty years. Our tutors are experts in their field, and provide practical, evidence-based training in clear, jargon-free language.
Excellent, practical and empowering – HG is a genuine breath of fresh air in the world of psychology and therapy

Senior Mental Health Practitioner
As well as giving you essential psychological knowledge and proven practical skills, our down-to-earth, accredited training has introduced new research and insights into the causes and drivers of common conditions such as depression, addiction, anxiety disorders, trauma and psychosis which, when combined with the human givens framework for mental health and wellbeing, are revolutionising effective treatment.
We care passionately about improving mental health and reducing suffering – our aim is to support improvements in mental and physical healthcare, education and social services, by giving you the psychological knowledge and proven therapeutic skills that make it easier for you to reduce the considerable emotional distress and behavioural problems that increasing numbers of adults and children are experiencing. Our approach is holistic, and enables you to tailor therapeutic interventions to each individual.
As well as our attended workshops, online training and Diploma course, we are happy to tailor our training to suit your needs with inhouse training.
---
*Human Givens College is the official provider of all human givens therapy training.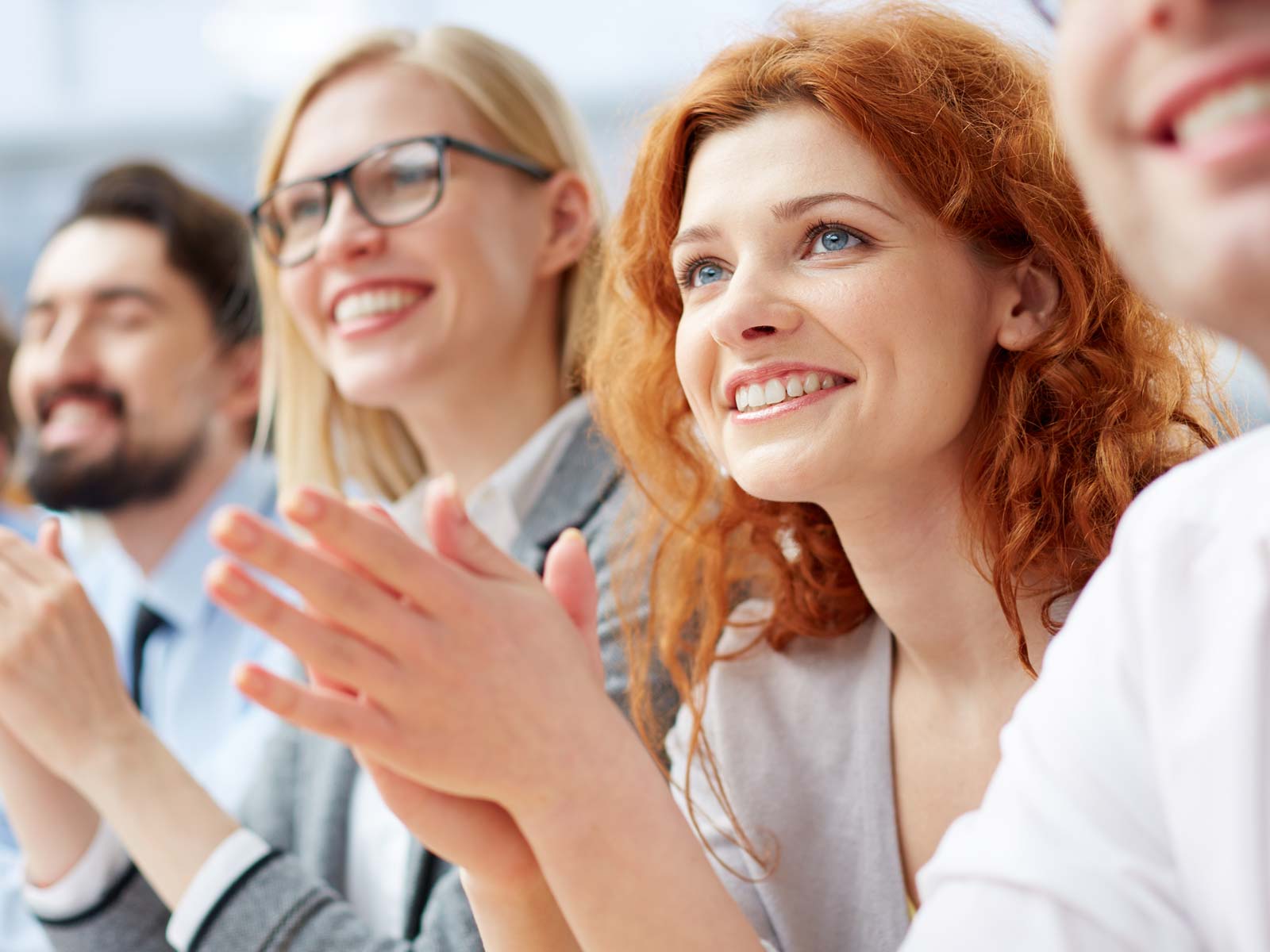 Cost-effective, evidence-based training
Over 25,000 people (including, psychologists, psychotherapists, doctors, counsellors, social workers, teachers, police, military personnel, clergy, youth workers, life coaches, HR managers and interested members of the public) have attended our seminars and workshops around the UK and in Ireland, and more recently in the USA or online.
As a result of their human givens psychotherapy training, they now help people overcome addiction, depression, anxiety, PTSD, phobias, OCD, anger, stress and even psychosis much more easily and effectively – reducing suffering and costs.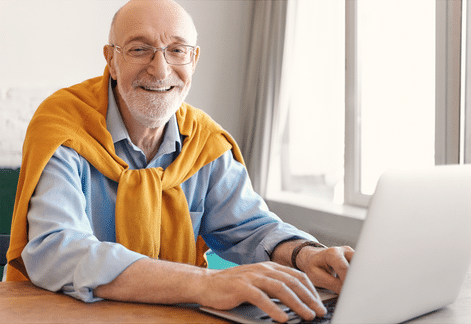 Suitable for all
We deliberately present all the information in our courses in clear, jargon free language so as many people can benefit as possible.
So as well as providing perfect CPD training for a wide range of professions (you receive a CPD certificate for each course completed) – the majority of courses are also suitable for the interested general public or anyone wishing to embark on a career in psychotherapy or counselling.
Many of our courses also count towards the highly regarded Human Givens Diploma – look out for the 'Diploma-linked' flash.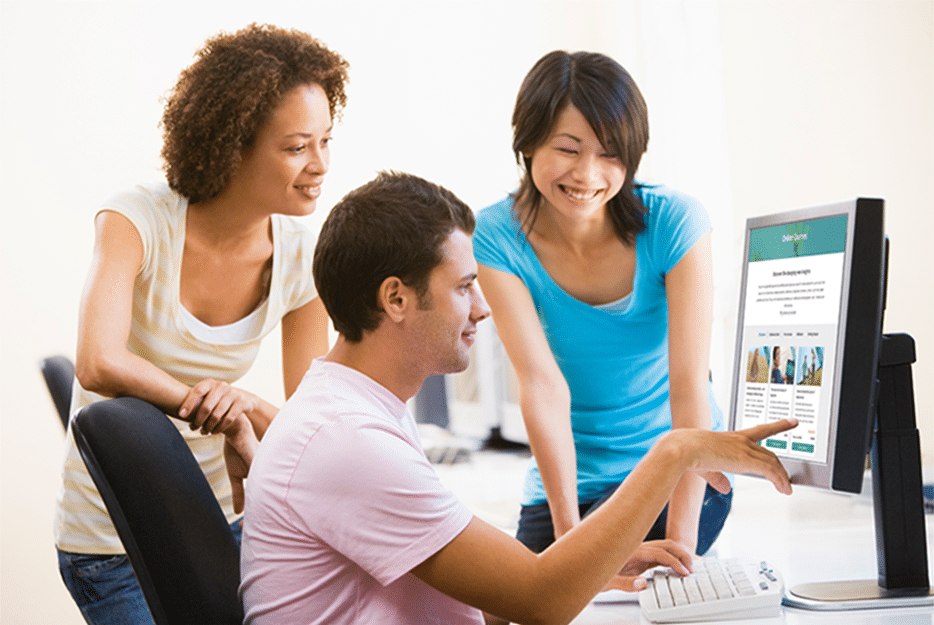 Train with us online
Our on-demand and live oline courses give you the opportunity to 'attend' our ground-breaking training from anywhere in the world, at a time and place that suits you – saving you money and helping make your work easier and more effective.
Covering a wide range of subjects, they include free courses, webinars, diploma-linked courses and our Delving Deeper series, which explores the profound implications and relevance of human givens insights beyond the field of psychotherapy.
Accreditation
Graduates of the Human Givens Diploma to practitioner level are eligible to join the Human Givens Institute's Professional Register of human givens practitioners, which is independently accredited in the UK by the Professional Standards Authority for Health and Social Care (PSA) – this is the same government authority that oversees BACP, the General Medical Council, UKCP and many others.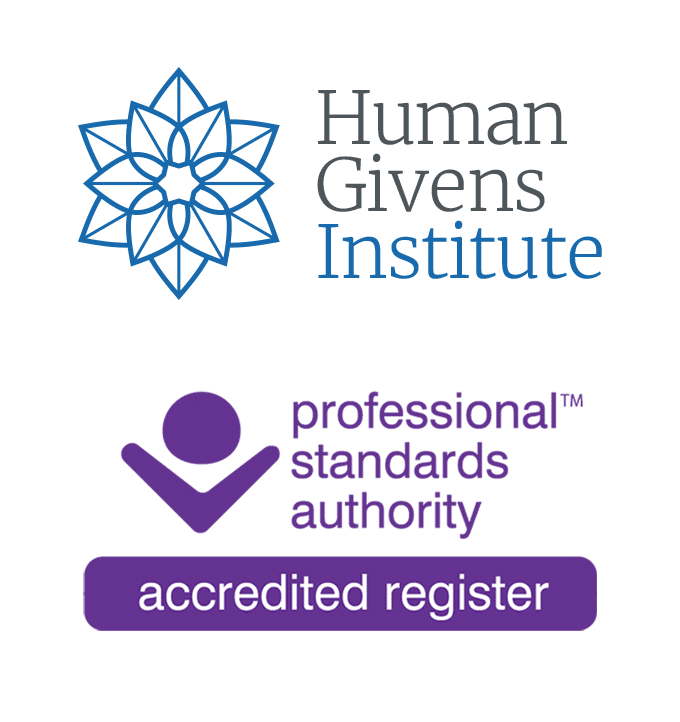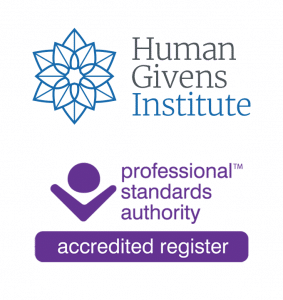 This Mark of Quality assures the general public, service commissioners and employers that human givens practitioners belong to a register vetted and approved by an independent statutory body.
Accreditation with the PSA was achieved by the Institute following a rigorous process of evidence provision and demonstration of high standards in all of the measured areas. The Human Givens Institute successfully met the PSA's high standards in: governance, education and training, managing the register, setting standards, providing information and complaints handling.
Accreditation also offers practitioners working in counselling and psychotherapy a means, by joining the HGI, of demonstrating their personal commitment to meeting high standards.