Live Online Training
How to create healing stories for distressed children
A masterclass in devising therapeutic metaphors
This inspiring online training day gives you powerful, non-intrusive ways to help distressed young people overcome difficulties in their lives – the skills you will learn can also be used with adults
Course Factfile
How to create healing stories for distressed children live online training
Date: Tues 7th November 2023

Accredited CPD: 6 hours

Length: 1 day (9.15am - 4.00pm BST)

Tutor: Pamela Woodford
Price includes course notes and a recording of the tutor sessions
£145.00
Book your place
Select a date
Fantastic online training, engaging and thought-provoking throughout. The confidence Pamela has given me will impact positively on my everyday practice, I am truly inspired...

Psychotherapist
LIVE ONLINE – Join Pamela Woodford on Tuesday 7th November 2023 for this enjoyable, experiential CPD accredited training day – you will have plenty of opportunities to ask questions, take part in exercises to practice the steps involved, come up with pertinent metaphors and create your own story. Limited numbers.
BONUS RECORDING – you will also get a recording of the tutor sessions for a limited time afterwards to maximise your learning.
Why take this course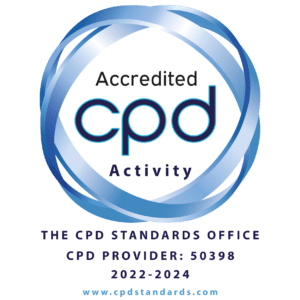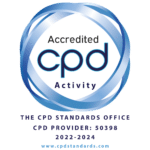 Children's natural affinity with stories gives us an incredibly powerful, non-directive way to help emotionally distressed and abused young people, who can sometimes be hard to reach in any other way.  On this practical live training event you will learn how to tap into your own metaphorical brain to create therapeutic stories and metaphors 'in the moment' that are appropriate to each individual's circumstances and experiences.
Throughout the day Pamela – a master storyteller and highly experienced psychotherapist – draws on her own case histories, metaphor and story examples as she guides you through the steps involved in 'thinking on your feet' and creating a story yourself in the moment.  By the end of the day you will have lots of new, innovative ways to engage with and help distressed children deal with the experiences they have had – whilst also offering them hope, understanding, and new ways of thinking and feeling about life and themselves.
Indeed, you may well be surprised at how quickly positive psychological changes occur as a result of the stories you will create and tell 'in the moment'.
Stories also play a crucial role in child development – through the ways the different characters think, act and overcome difficulties, children gain important templates for understanding the world and dealing with the challenges and situations they will meet in life – both now and in the future. They are a wonderful way to help build resilience.
Storytelling and the careful use of therapeutic metaphor are crucial elements of successful counselling and psychotherapy – they help bypass assumptions and rigid thinking to offer a new, broader way of looking at things, awaken innate resources and offer crucial hope – just what struggling children need…
Wonderful, interactive online course. Pamela is a joy to listen to – I learnt so much

Counsellor
What will you learn
A clear understanding of how to address emotional issues in children
Simple ways to calm and relax children – "it's the way you tell 'em"
Tips for igniting your own imagination and creativity
How to 'think metaphor' to find the right one for each situation
A step-by-step guide to creating your own stories – the 6 steps for creating short stories with metaphors specifically tailored to quickly bring about positive psychological changes in children and young people
Breathing life into inanimate objects and taking inspiration from nature – how to tune into your metaphorical mind
Valuable experience in creating your own therapeutic story from scratch
How to use your stories and metaphors
The importance of paying attention to the words children use when telling you something
Case histories which illustrate the effectiveness and flexibility of stories – and show why they are such powerful therapeutic tools, even with difficult cases
How to find your own metaphors and connect them emotionally to distressing situations
Using embedded suggestions in stories – exercise
Different ways to use therapeutic stories, such as those in Pamela's acclaimed Brighter Little Minds series, to develop emotional literacy
The importance of incorporating all of our senses
How to adapt stories to use with adolescents and adults
Tips for thinking creatively 'on your feet' to come up with suitable metaphors and ideas there and then in the moment
Flexible skills that can easily be adapted to working with adults
Why subtly entwining a child's interests into a story makes its impact stronger
How to introduce a story or therapeutic metaphor naturally into your conversation
Feedback on the story you create and time to ask questions of the tutor – a highly experienced and creative psychotherapist who has spent decades working therapeutically with distressed children and young people
A greater appreciation of the subtle power of metaphor, imagination and embedded suggestions and how to use them to help the young people you care for
Increased confidence in creating and telling therapeutic stories yourself
A variety of story examples and 'scripts'
Lots of new ideas from Pamela Woodford's 'treasure chest of healing spells' to spark your own creativity
Tips for improving your own storytelling abilities
and more…
Such a helpful live online training day – the use of metaphor via story form is a powerful tool

Head of Behaviour Support Service – Education
Course Programme
The 'How to create healing stories for distressed children' live online workshop starts at 9.15am and runs until 4.00pm. (BST).
Who is this course suitable for?
Anyone working with emotionally distressed children or young people, including:
Psychotherapists, therapists and counsellors
Teachers and educational professionals
Childcare and healthcare professionals (and students)
Foster carers
Adoptive parents – and perspective adoptive parents
Social workers
Parents and carers
Interested friends or family who wish to help a young person they know
And anyone who would like to attend for personal reasons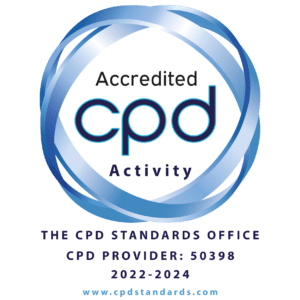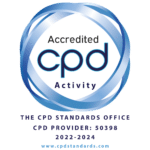 This course has been independently accredited by the internationally recognised CPD Standards Office for 6 hours of CPD training.
On completion of this training you'll receive CPD certificates from the College and the CPD Standards Office.
Register your interest – next date
If you can't make this course, please complete the form below and we'll email you when another date becomes available.
Tell others about this course
It was excellent! Learnt how to recognise metaphor and embedded suggestions – great tips on identifying what you've got to build the story on, the words to use, as well as the voice and delivery.

OT & HG Therapist
A lovely amalgam of theory and practice, stimulus and response. I learned of the centrality of metaphor, how to use embedded suggestions and the importance of using all these in telling stories.

Teacher
Very useful to learn how effective stories can be at achieving better emotional states.

Writer/Poet