Live Online - Workshop
How to help children thrive
Full of practical steps you can take, this day covers: helping children deal with difficult emotions, improving challenging behaviour, the developmental impact of difficult life experiences & trauma, improving communication – and much more
Course Factfile
How to help children thrive (Live Online Workshop)
Date: Tues 10th May 2022

Length 1 day (9.30am - 4.00pm)

Tutor: Miriam Chachamu

Suitable for: Professionals, parents and other family members

CPD Certificate 6 hours
Price includes course notes
£145.00
Book your place
Select a date
Very inspiring – this will be really helpful in my work

Residential Worker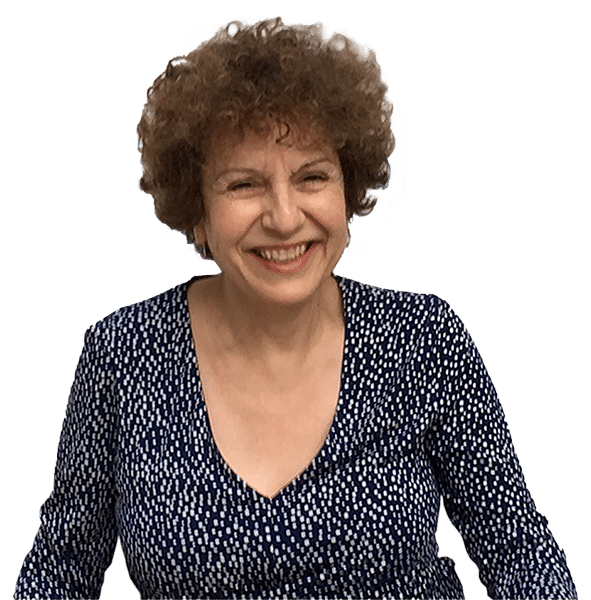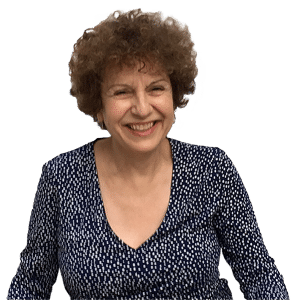 Live Online Join family therapist and best-selling author Miriam Chachamu on Tuesday 10th May 2022 for her inspiring workshop, you will have plenty of opportunities to ask questions and benefit from her extensive experience. The day is held via Zoom.
EXTRA BONUS – the training is recorded, in case anyone experiences technical difficulties on the day, so you will also get a recording for a limited time afterwards to maximise your learning.
Why take this course
Life is harder than normal for many children at the moment so it's really important that we know how we can best support children's emotional health and wellbeing.
Drawing on new research about children's brain development, Miriam uses her extensive experience of working with families and children to give you a wealth of practical steps, insights and effective communication skills that you can implement straight away. You will learn how to work effectively with children, help them deal with difficult emotions and reduce emotional outbursts, guide them to learn from past mistakes, build healthy self-esteem and provide them with life-long skills including effective communication, positive behaviour, taking responsibility and understanding their emotions.
She also looks at the effects of difficult life experiences on children, their emotions and behaviour, as well as what causes challenging behaviour and difficult emotional outbursts in children who haven't experienced such difficulties. Using the many insights and skills covered on this course, we can help children become their best and create environments in which not only children but also the rest of the family, class or school can thrive.
Please note: This new updated and expanded course was previously called: 'Understanding and improving children's challenging behaviour'.
Lots of relevant points for me both as a therapist, mum and grandma

Cognitive hypnotherapist
What will you learn
New research about children's brain development and emotional wellbeing
New insights into how children feel, think and understand our communication with them, which will increase cooperation and improve relationships – you may be surprised at what you find out!
How difficult life events can shape a child's mind – and what we can do to help
A better understanding of difficult emotions, effective skills for dealing with them and preventing future emotional outbursts
How our attempts to help sometimes backfire and what we could do instead
Distress signs to look out for that indicate a child isn't thriving
How to prevent most temper tantrums and anger outbursts – and de-escalate the ones that do happen
How to develop positive relationships with children
What children need to be mentally healthy
Healthy and lasting ways to engender self-esteem in children
Practical skills for motivating children to be their best
How to help children both spot and learn from their mistakes
Typical obstacles that prevent children from learning and progressing – and how to remove them
Relaxation and self-regulation skills
How to know what is realistic to expect from each child
New language skills for improving outcomes
Tried and tested ways to prevent and manage difficult behaviour
How to create an environment in which not only the child but the whole family flourishes
The opportunity to discuss with a highly experienced tutor how to apply the new understanding and skills to the children you know
plus Course notes and CPD Certificate
Course Programme
The 'How to help children thrive' live online course starts at 9.15am and runs until 4.00pm.
Who is this course suitable for?
Teachers, social workers, therapists, and anyone else working with children who would like to gain a better understanding of their emotional needs, and have an insight into how children think and feel
Anyone who interacts with children and would like to learn new positive and effective skills to connect with them and to motivate them to become their best.
Therapists and parenting practitioners who are interested in empowering parents to become more confident and skilled in their parenting practices
Parents who wish to improve their relationships with their children, reduce friction and increase harmony in the home
Therapists and parenting practitioners who are interested in helping others develop positive relationships with their children or to communicate effectively with children and prevent emotional outbursts
Anyone else who would like to have a better understanding of the world from a child's perspective and discover how they can use this understanding to improve children's behaviour and wellbeing
Really glad I came today. Great new skills and helpful insights which I can take away and use straight away. Particularly liked the section on anger outbursts – that's going to be very useful.

Teacher
I came on this course because I've been having such dreadful times with my teenager daughter – and at last I've been given real hope that things can improve as well as some concrete, realistic ways to go about it. Today also really helped me understand better where my daughter's behaviour is coming from and how I can best help her. Thank you very much.

Parent
So useful to have a thorough grasp of which innate needs are essential for emotional health and the fact that children will attempt to get these needs met in whichever ways are open to them – a huge insight into the drivers behind behaviour. And I loved the language skills for improving outcomes.

Educationalist