Live - Online Training
How to work effectively with troubled teenagers
Discover new ways to motivate and engage young people, promote behaviour change, improve their mental health – and much more
Course Factfile
How to work effectively with troubled teenagers
Date: Thurs 20th April 2023

Length 1 day (9.15am–4.00pm BST)

Tutor: Richard Brook

Accredited CPD Certificate: 6 hours
Special offer
Price:

£145

£125

per person
Course notes included.
Special Offer
Book your place
Select a date
The best workshop I have attended so far and I've done eight! Everything was relevant – completely spot on.

Teacher / Tutor
Live Online – Join Richard Brook on Thursday 20th April 2023 for this live online workshop via Zoom. The impact of the last few years on young people means it's now more important than ever to know how to connect with, help and motivate them – you will have plenty of opportunities to ask questions throughout the day. Simply book your place and we will email you details of how to join the Zoom workshop the day before.
BONUS RECORDING – the training is recorded, in case anyone experiences technical difficulties on the day, so you will also get a recording for a limited time afterwards to maximise your learning.
Why take this course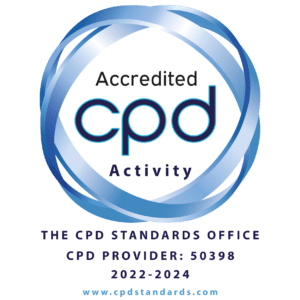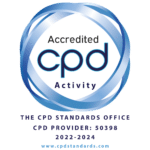 Tutor Richard Brook brings a practical and humorous approach to the bewildering array of models currently directed at front-line workers.
The programme is varied and intensive, yet lively with a strong focus on gaining skills. It clarifies what healthy teenage development looks like, why things can go wrong and the best ways to help young people overcome obstacles and begin to create lives for themselves that work well.
Richard also shows how, by working with the 'givens' of human nature, and ensuring that sound knowledge of how people really function is applied intelligently to teenagers, you can speed up progress, reduce anti-social behaviour and teen depression, and bring young people real benefits.
At the end of the day you will find yourself more empowered to respond effectively to each individual's needs and temperament, whilst avoiding the emotional pitfalls of working in stressful situations.
Such a realistic and logical approach – it's given me lots of ideas for working with a variety of people, not just teenagers!

Probation Officer
What will you learn
An increased understanding of what drives most problematic behaviour, including anti-social behaviour
Essential knowledge and skills to deliver effective interventions to young people, both individually and in groups
A deeper understanding of the causes of adolescent mental health problems
Simple yet effective techniques for engaging uncommunicative young people, building rapport and promoting behavioural changes
Constructive ways to help prevent teenage depression, anxiety and stress
Four vital guiding principles that ensure your work with young people is relevant and effective
Ways to motivate young people and help them set achievable goals
How to discover and build upon a young person's strengths and engage them in practical problem-solving
Knowledge of how the insights from the human givens approach can dramatically improve interventions and their outcomes
The opportunity to discuss how you could implement these in your own work with a highly knowledgeable tutor who has years of hands-on experience
Also covered:
The common misconceptions about adolescence
What healthy teenage development looks like – this may bring you some surprises!
A clear and logical foundation upon which to structure creative and effective interventions
Ways to respond effectively to each individual's needs, temperament and learning style
How to avoid the emotional pitfalls of working in stressful situations
An expanded repertoire of skills and a refined understanding of what works and – most importantly – why
Course Programme
The 'How to work effectively with troubled teenagers' course starts at 9.15am and runs until 4.00pm. (BST).
Who is this course suitable for?
Anyone who has to deal or work with troubled and troublesome teenagers, including:  teachers, youth workers, mentors, drug workers, social workers, schools counsellors, educational psychologists, primary mental health workers, all members of youth offending teams, youth justice workers, police and probation officers, prison staff, parents, residential and foster carers
People who work directly with young people through sport and/or outside activities
Anyone interested in improving adolescent mental health and reducing anti-social behaviour
Many parents and even young people themselves have also found the course helpful
This course is also available for inhouse training – see: City of London Police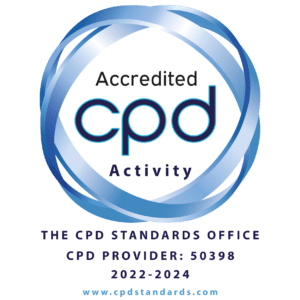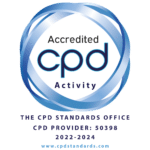 This course has been independently accredited by the internationally recognised CPD Standards Office for 6 hours of CPD training.
On completion of this training you'll receive CPD certificates from the College and the CPD Standards Office.
Register your interest – next date
If you can't make this course, please complete the form below and we'll email you when another date becomes available.
Tell others about this course
Very practical, useful advice and a new approach to bringing about behavioural change.

Garda Diversion Youth Project Co-ordinator (Police Juvenile Projects in Ireland)
….a very comprehensive and thoughtful course which covered a lot of information in an imaginative and interactive way. Well researched and professionally delivered – thank you. I will encourage others to attend.

Social Worker
Such a realistic and logical approach, it has given me lots of ideas for working with a variety of people, not just troublesome teenagers!

Probation Officer