Live - Online Training
How to reduce suicide risk
– the practical steps you need to know
This compassionate, life-saving online course shows you how to assess risk and work successfully with anyone thinking about or planning suicide, or who has survived a previous attempt…
Course Factfile
How to Reduce Suicide Risk Live Online Training
Date: Tues 3rd October 2023

Accredited CPD Certificate: 6 hours

Length: 1 day (9.15am–4.00pm BST)

Tutor: Malcolm Hanson

Limited numbers
Special offer
Price:

£145

£125

per person
Includes course notes and access to a recording of the event
Special Offer
Book your place
Select a date
Brilliant! I've been on previous suicide intervention courses over the years, but this is by far the best – great pace, very knowledgeable trainer...who brings real experience into the learning...

Sue Haswell
SAVE £20!  Last date for a while – join Malcolm Hanson on Tuesday 3rd October for this essential life-saving suicide prevention training, delivered via Zoom. Simply book your place as normal, and we will email you your booking confirmation. You will receive the Zoom link the day before the event.
BONUS RECORDING – the training is recorded, in case anyone experiences technical difficulties on the day, so you will also get a recording for a limited time afterwards to maximise your learning.
Why take this suicide prevention course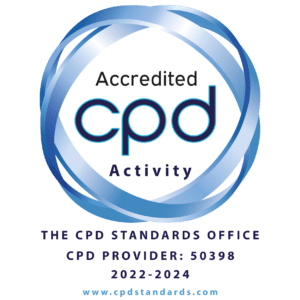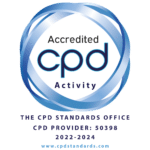 When people can't envisage an end to their difficulties, particularly in highly challenging times, a slump into depression can all too quickly spiral down into suicidal thoughts, plans and suicide attempts. Or the negative trance state of depression itself may beguile people into thinking that there is no other way out of their hopelessness.
Suicide is now the most common cause of death in men aged 17 to 34. The highest suicide rate is in men aged 45–49; in women, it is highest in those aged between 50–54.1   It's therefore essential to know how best to help.
Anyone working with distressed people wants to keep them safe, to give them the hope they need that circumstances can change for the better, and to provide the skills for coping until that comes about. The human givens approach, by working with the givens of human nature, offers the most powerful and organic way to achieve this.
Tutor Malcolm Hanson, an HG practitioner, draws on his wealth of relevant experience working with highly distressed people as he takes you clearly through the essential steps to take when faced with someone who feels suicidal. For nine years he worked as a psychotherapist in NHS primary care in an area of extreme deprivation, and has over many years seen patients referred by GPs, social workers, psychiatrists, police and probation officers for complex issues. He has helped clients experiencing multiple trauma, chronic pain and terminal illness, clients struggling with uncertain asylum status or facing deportation, and also victims of human trafficking – a tragic range of circumstances in which even the most resilient may sometimes sink into despair.
On this important live online training day, he will share what he has learned to give you the knowledge and assurance you need to work confidently and respectfully with clients struggling to find reasons to stay alive – building in expectation of positive change from the start.
You will also have plenty of time for group discussion and for working through a wide variety of case scenarios.
Malcolm is a wonderful communicator: so clear, measured and thoughtful ... it was a pleasure and privilege to learn from him

Matthew Hopkins
What will you learn
Crucial elements in rapport building with suicidal people
How to normalise circumstances safely
A model for running therapeutic sessions that best manage suicide risk
Ways to use your own demeanour to instil confidence in the person who is feeling suicidal
Effective information gathering to challenge unhelpful beliefs
What to look for in answers to questions
A structure for difficult conversations
The ability to reframe unhelpful beliefs
Understandings about when and why different people consider suicide
Methods of risk assessment that do not risk loss of rapport
How to use language of influence
Effective means to address beliefs about being a burden
The setting of realistic and empowering goals
Why most suicidal crises are surprisingly temporary
How to make best use of the client's own resources
The importance of addressing emotional needs
Strategies for client safe self-management between sessions
The power of guided imagery for working with suicidal clients
How to take care of yourself
Accredited CPD Certificate and more…
The one certainty in life is that circumstances ALWAYS change...
Course Programme
The 'How To Reduce Suicide Risk' live online course starts at 9.15am and runs until 4.00pm (BST).
Who is this course suitable for?
All psychotherapists and counsellors
Mental health and welfare professionals, including GPs, social workers, members of the emergency services, pastoral care and outreach workers – and anyone else working with people with suicidal ideation
Anyone concerned for personal reasons – although the course is geared towards carrying out therapy effectively with suicidal clients, it contains a lot of key, helpful information which is presented in a clear, easy to understand way
Anyone working with young people, such as teachers and youth workers will also benefit from the knowledge on this course
Those who through their paid or volunteer work may come into contact with people who are very distressed will also learn essential live-saving information
Please Note
This course is not a substitute for therapy.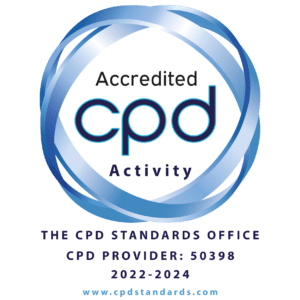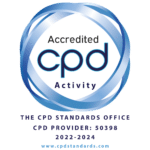 This course has been independently accredited by the internationally recognised CPD Standards Office for 6 hours of CPD training.
On completion of this training you'll receive CPD certificates from the College and the CPD Standards Office.
Register your interest – next date
If you can't make this course, please complete the form below and we'll email you when another date becomes available.