Live - Online Training
How to avoid burnout
Essential self-care for helping professionals
New research gives us practical ways to prevent overwhelm or burnout in ourselves and others, manage workplace stress, avoid 'compassion fatigue' and much more…
Course Factfile
How to avoid burnout Live Online Training
Date: Tues 21st November 2023

Accredited CPD Certificate: 6 hours

Length: 1 day (9.30am–4.00pm BST)

Tutor: Emily Gajewski

Limited places available
Includes course notes and access to a recording of the event
£145.00
Book your place
Select a date
Really interesting and engaging online course with lots of tips to support ourselves and our clients

Complementary Therapist
Live Online – Join Emily Gajewski on Tuesday 21st November for this important online training on Zoom. All you need is a quiet place to watch, a computer or tablet and a strong internet signal, the rest is easy. Simply book your place as normal and we will email you your confirmation. You will receive details of how to join the Zoom training workshop the day before the event – Limited numbers
BONUS RECORDING – the training is recorded, in case anyone experiences technical difficulties on the day, so you will also get a recording for a limited time afterwards to maximise your learning.

To help others effectively, we need to have enough 'spare capacity', which means looking after our own wellbeing too – new research shows us how…
Why you should take this course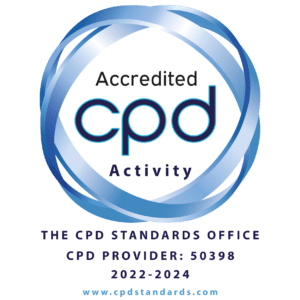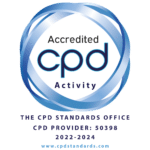 When our day-to-day jobs involve continually listening to other people's emotional difficulties, how do we avoid being overwhelmed by them ourselves or succumbing to compassion fatigue? We are the 'tool' of our trade. It could be argued that we have a duty to those we work with to prioritise our own mental health and wellbeing so that we can give them the best possible service. This live online training events shows you how.
'Burnout' is commonly defined as a physical and emotional state caused by excessive or overwhelming workplace stress. This is often specifically related to work but of course feelings of burnout can be impacted or compounded by other life events and caring roles too. Even if we know good stress management techniques, this often isn't enough.
Burnout is a very common phenomena in the 'helping professions', A 2018 research review paper published in the Journal of Clinical Psychology analysed 30 years of research on this topic, involving 9,000 psychotherapists. Over half of the therapists they sampled reported "moderate-high levels of stress and burnout".
The good news is that burnout, overwhelm and empathy fatigue are not a given of working in roles where we are consistently exposed to others' emotional pain. New research and insights into 'buffering' the impact of this work mean that we can consciously choose to put in safeguards to our own mental wellbeing, whilst also remaining connected and present with our clients.
Emily Gajewski's online course draws on her extensive experience of working as a therapist and clinical supervisor, in the NHS and privately, for over 20 years. Throughout the day she examines the many ways working in the caring professions can impact us personally and gives you a wealth of practical steps you can take to mitigate them. She also covers the most up-to-date guidance on keeping ourselves well and thriving in caring roles and will help you develop a realistic plan for your own continuing wellbeing.
Excellent online training…. very insightful and thought provoking

Hilary Kearns, Acupuncturist
What you will learn
The latest research on how to prevent burnout in your working life
How to identify burnout in ourselves and others – the warning signs you need to look out for
Easy, practical steps to protect yourself in stressful work situations
How to avoid 'compassion fatigue'
Evidence based 'top tips' for optimal working practices to maintain your own wellbeing
The Cycle of Stress – how to 'work with it' for optimal health
An understanding of vicarious trauma – and how to avoid it
Techniques to calm yourself in client sessions when you are 'triggered' by something they bring up
Understanding the difference between compassion fatigue and empathy fatigue
Reducing your own risk of depression when you're worried about your clients
The joy of creating 'flow' in our working life
Constructive ways to manage difficult feelings that arise as a result of your work
Practical techniques for grounding and 'letting go' of clients
How to safely explore our own areas of vulnerability
Useful tips for ongoing stress management
What you need to maintain your own mental health
How to re-ground yourself if you're feeling overwhelmed or derailed by a client
An opportunity for you to reflect on your own practice and wellbeing, take some time to step back, learn what works for you and how you can create more spare capacity
Time to relax, try out techniques and refresh your tools to support your wellbeing and build resilience
How to utilise what you've learnt to create your own realistic wellbeing plan.
Very useful and practical. The term 'burnout' is become as over-used as 'wellbeing' and 'stress'. This online course provides clarity on what the term 'burnout' means in reality ... with strategies to counter the effects

Headteacher Support Service Counsellor
Course Programme
The 'How to avoid burnout' live online course starts at 9.15am and runs until 4.00pm. (BST).
Who this workshop is suitable for
Anyone who works within a role that involves caring for others – including:
medical professionals – including GPs and nurses
health and social care professionals
therapists and mental health workers
counsellors
educators, teachers
professional carers (foster carers and non-paid carers)
social workers
occupational therapists
outreach workers
volunteers
holistic practitioners etc.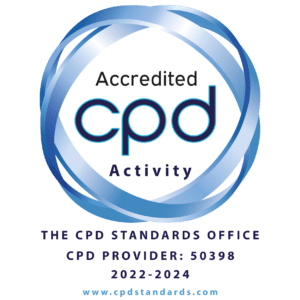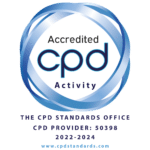 This course has been independently accredited by the internationally recognised CPD Standards Office for 6 hours of CPD training.
On completion of this training you'll receive CPD certificates from the College and the CPD Standards Office.
Register your interest – next date
If you can't make this course, please complete the form below and we'll email you when another date becomes available.
Tell others about this course