Live - Online Training
How to build a successful private practice
Being a good counsellor or therapist isn't the only thing you need to be able to fill your practice with clients. This course gives you essential business and marketing skills, time-saving devices, pricing tips and much more so you can concentrate on what you do best – helping your clients…
Course Factfile
How to build a successful private practice Live Online Training
Date: Wed 24th January 2024

Accredited CPD Certificate: 6 hours

Length: 1 day (9.30am - 4.00pm GMT)

Tutor: Jennifer Broadley
Price includes course notes
£145.00
Book your place
Select a date
Live Online Training –  Join Jennifer Broadley for this live online training course on Wednesday 24th January 2024. You will have plenty of opportunities to ask questions and Jennifer will also talk about how to manage your practice when working online. All you need is a quiet place to watch, a computer or tablet and a strong internet signal, the rest is easy – simply book your place as normal and we will email you details of how to join the Zoom training.
EXTRA BONUS – the training is recorded, in case anyone experiences technical difficulties on the day, so you will also get a recording for a limited time afterwards to maximise your learning.
Brilliant, this online course has shown me what I need to focus on to build a successful private practice – and where to put my energy, money and time!

Counsellor
Why take this course
Whether you're starting out in private practice,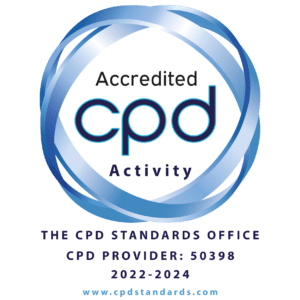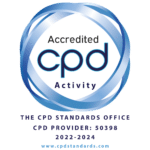 or have been in business for a while, this new course will help you build the practice and lifestyle you want – it will also SAVE you time and money…
Although word of mouth is one of the best ways to get business, being a good counsellor or therapist isn't always enough to fill your practice with clients – and that's where the easy-to-learn, simple but effective business and marketing skills you will learn on this online course come in.
Jennifer Broadley has been a qualified and practising Human Givens Therapist for 8 years and has been in business for herself for over 20 years. She brings her extensive knowledge of the personal and professional ups and downs of that to life in this practical and motivating day.
You will also gain a wealth of time-saving devices and tips that others who have successfully built their thriving practices have used, all of which will allow you to focus more on your clients.
Jennifer built her business, Healthy Chat, from no clients to full practice within 2 years. She has tried-and-tested marketing strategies and will share with you the ones that have worked for her and the ones that haven't. She is fully transparent with her client numbers, systems and finances so that you will leave the course clear about whether a full-time or part-time therapy practice is for you – and how to go about getting the work/life balance you want.
Extremely helpful online course. The real life, practical examples and advice were invaluable...

Emma Wardropper
What will you learn
The essential actions to take when starting your practice from scratch – what's worth spending money on and what's not
Confidence to take on your first client(s) or increase your client intake until you have a full practice
Clear systems for starting or growing your counselling / therapy practice
Tools to ensure clients easily find you, trust that you can help, and then book sessions with you
Clarity about how long to work with a client – average timings and outliers (for stress, trauma, panic attacks, relationships, etc); when to keep a client and when to let a client go
Key information that will help you decide how much to charge and when/whether to be flexible
Important things to remember if you work with clients online
Time-saving methods for client management: intake, treatment, ending well and future follow up
How to manage yourself as a business owner – when to work hard, when to take time out
How to make your therapy practice fit in with the lifestyle you want to live – and what to do to avoid becoming overwhelmed
When (or whether) to let go of your full or part-time work and shift to letting your counselling practice support you financially
How to get your 9 emotional needs met while working for yourself
How to define your ideal client(s) and where to find them
Practicalities: taking payments, tracking your numbers, meeting your targets, turnover v's net income, paying VAT (or not), paying tax, chasing non-payments
Creating a healthy, open attitude and language around money and finances
How to set up your therapy practice to be financially successful and more…
I've learned so much! A must for everyone setting up a therapy business

Health Visitor
Course Programme
The 'How to build a successful private practice' live online workshop starts at 9.15am and runs until 4.00pm. (GMT).
Who is this course suitable for?
Anyone who wants to set up a private therapy or counselling practice
If you're already in private practice and want to increase your client numbers, work less and earn more, you'll also benefit from attending
Anyone who is presently in full or part time salaried work and is considering moving to self employment or entrepreneurialism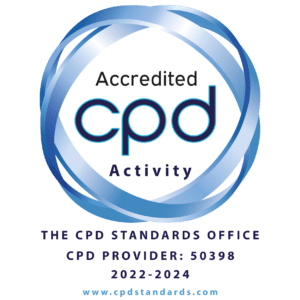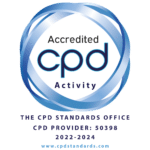 This course has been independently accredited by the internationally recognised CPD Standards Office for 6 hours of CPD training.
On completion of this training you'll receive CPD certificates from the College and the CPD Standards Office.
Register your interest – next date
If you can't make this course, please complete the form below and we'll email you when another date becomes available.
Tell others about this course
A brilliant opportunity to think, plan and reflect in the company of like-minded people. A very practical workshop from someone who has 'walked the walk'!

Talking Therapist
Jennifer's delivery was so natural and her enthusiasm for the profession infectious. This apart from the golden nuggets given out so freely. Time flew by, which is always a sign of something very good! Great day and value!

Will Wakefield
Lots and lots of practical tips based on experience and things to take back to consider and work through. Empowering in terms of encouraging us to shape our practice around the work/life balance.

Occupational Therapist