Live - Online Training
Couples Therapy – a practical online masterclass
Every relationship has its ups and downs, but sometimes these become too difficult for a couple to manage on their own…
Course Factfile
Couples Therapy Live Online Masterclass
Date: Tues 6th February 2024

Accredited CPD Certificate: 6 hours

Length: 1 day (9.15am–4.00pm GMT)

Tutor: Jennifer Broadley
Includes course notes and access to a recording of the event
£145.00
Book your place
Select a date
Probably the best couples therapy training course I have ever attended. Very full, hugely informative content

Wellbeing Officer, Solent MIND
Live training delivered online – Attend Jennifer Broadley's online training masterclass on Tuesday 6th February 2024 live online via Zoom. The content covered is the same as her attended workshop with a few modifications to some of the exercises, and you will have plenty of opportunities to ask questions. All you need is a quiet place to watch, a computer or tablet and a strong internet signal, the rest is easy – simply book your place as normal, and we will email you details of how to join the Zoom workshop.
BONUS RECORDING – the training is recorded, in case anyone experiences technical difficulties on the day, so you will also get a recording for a limited time afterwards to maximise your learning.
Why take this course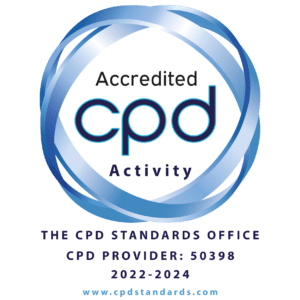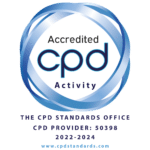 Relationship issues are one of the most common causes of emotional distress – and often the reason people seek help. A solid understanding of why difficulties arise, and what can be done about them, is extremely useful therefore for all caring professionals, not just those working with couples.
Drawing on pioneering research, Jennifer Broadley's one-day couples counselling course gives you this important knowledge, along with a range of strategies and proven tips for working effectively and ethically with more than one client.  She shares the practical guidelines and skills she has acquired over many years of successfully helping couples using the human givens approach to build and maintain supportive and mutually rewarding relationships.
Presented without psychobabble, and making good use of insightful case histories, Jennifer demystifies an area of counselling that many find daunting or fear is complicated.
The day covers: the most effective ways to help and build rapport with couples in conflicted relationships; the sex differences in processing emotions; non-blame talking styles; the long-term impact of parenting; past conditioning, including psychological traumas, that can give clues about why difficulties arose; and what we can learn from the way successful couples facilitate mutual needs satisfaction.
Well worth attending – and the money. I'm going back refreshed and well resourced, with lots of new skills and strategies to try.

Psychotherapist
What will you learn
Essential skills for building and maintaining rapport with two emotionally-aroused people
Ways to encourage both partners to engage in solving their difficulties
How to teach non-blaming communication skills and explain the differences in male and female behaviour to clients
What to do if one or even both parties are having an affair
How to deal with issues specific to couple counselling, such as confidentiality
The key points you need to bear in mind when working with more than one client at a time
How to structure effective therapy sessions and goal setting with two people
Effective ways to help each partner begin to cooperate in helping the other get their emotional needs met
The key ingredients for a healthy and mutually rewarding relationship
An insight into the many common relationship problems – and how to help clients overcome them (illustrated with case histories)
Tips and techniques for staying objective and empathetic, whilst calming your clients' high emotional arousal
How to recognise and interrupt disruptive behaviour patterns
How to use Solution Focused Questioning to initiate change
How to manage setbacks and keep the partners motivated
How to tell when the relationship isn't the problem – and what to do about it
How to use Guided Imagery with two people
Information regarding the latest research into effective couples therapy
How early life experiences can influence our relationships, and what to do about this now
Creative ways to develop effective interventions, including using tasks and metaphor
Asperger's syndrome – how to work with couples if one or both show Asperger traits, a common cause of relationship problems
Considering the wider picture, including other family members
Course notes, Accredited CPD Certificate and more…
Course Programme
The 'Couples therapy – a practical masterclass' counselling course starts at 9.15am and runs until 4.00pm.  (GMT).
Who is this course suitable for?
Psychotherapists, counsellors, social workers, psychologists, teachers, GPs, health visitors and anyone involved in mental health or whose work involves dealing with couples or families
Anyone who is interested in learning solution focussed, brief therapy interventions, working from the human givens approach, to facilitate a rapid process of change for couples in distress
Anyone wanting to overcome their own insecurity in a relationship or to learn more about the myriad dynamics that come into play in relationships.
Please Note
This course is not a substitute for therapy.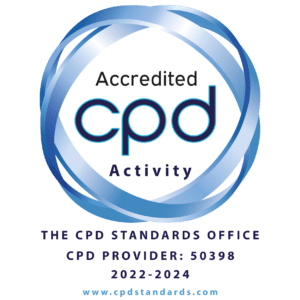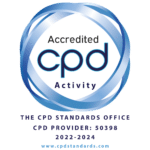 This course has been independently accredited by the internationally recognised CPD Standards Office for 6 hours of CPD training.
On completion of this training you'll receive CPD certificates from the College and the CPD Standards Office.
Register your interest – next date
If you can't make this course, please complete the form below and we'll email you when another date becomes available.
Tell others about this course
Brilliant metaphors and anecdotes for all situations – effortlessly pulled out of her vast experience – makes it so much easier to remember what we've learnt today.

Practitioner working for victims of domestic abuse
What a helpful day! So much to digest, take away and use immediately with the people I work with

Couples counsellor
I have much more awareness now of what to look out for – how to assess a situation and what to do to help – brilliant training

Acupuncturist