Live - Online Training
Understanding and treating anxiety in children and teens
Gain the knowledge and skills you need to help anxious children and adolescents become calmer and more confident – with family therapist and best-selling author Miriam Chachamu
Course Factfile
Understanding and treating anxiety in children and teens (Live Online Workshop)
Date: Tues 4th October 2022

Length 1 day (9.15am - 4.00pm BST)

Tutor: Miriam Chachamu

CPD Certificate 6 hours
Special offer
Price:

£145

£116

per person
Price includes course notes
Special Offer
Book your place
Select a date
An excellent day - with practical tips that were immediately applicable

Karen Irwin, GP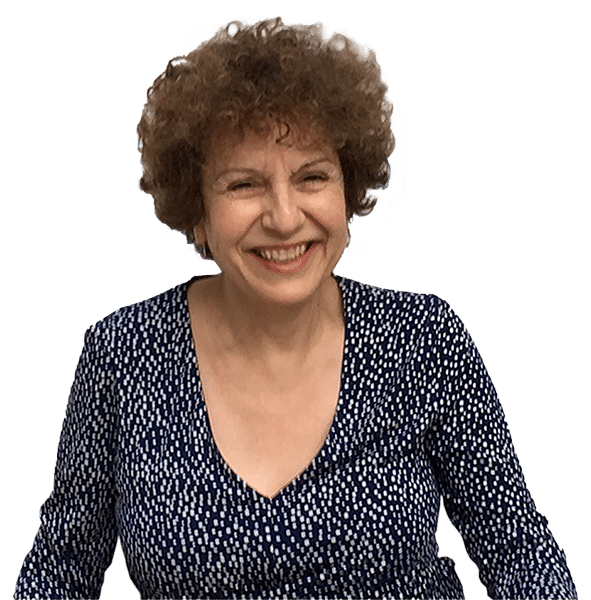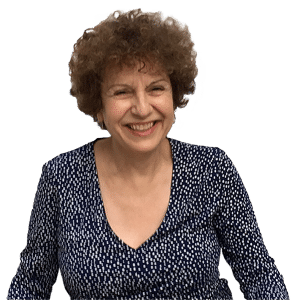 Live Online – Join Miriam Chachamu on Tuesday 4th October 2022 for this live online workshop via Zoom. The information and skills you will learn are needed now more than ever and you will have plenty of time to ask questions.  Once you have booked your place, we will email you a receipt and send you the Zoom link the day before the event.
EXTRA BONUS – the training is recorded, in case anyone experiences technical difficulties on the day, so you will also get a recording for a limited time afterwards to maximise your learning.
Why take this course
This 1-day online workshop with Miriam Chachamu looks into the root causes of anxiety in children and adolescents, as well as the role families and schools can unwittingly play in exacerbating anxiety and fear, and practical steps we can take to help prevent it. You will leave with a richer understanding of what triggers anxiety in children and teens, why anxiety levels are rising, as well as a range of useful tips and tools to take away – this practical day includes demonstrations and practice sessions of tools for parents and professionals. (What you will learn)
More and more young people are finding life stressful and sometimes scary, and we, their therapists, teachers and parents, are not always sure how best to help them. Most anxious young people don't believe us when we reassure them that everything will be fine. This can make us feel helpless too, unsure of what else we can do. Now with the coronavirus pandemic, treating anxiety in children and adolescents effectively has become even more urgent and relevant. How do we help the next generation become more resilient, less worried and more able to deal with life's challenges?
Like all of us, children have emotional needs that have to be met well in order for them to thrive. They are also in the process of developing their resources to meet these needs, a crucial step for their current and future mental health. Bringing up the next generation is not easy – the world around us is becoming more complex, children do not always find their place in it and we are not always sure how to help. As unchecked anxiety can lead to more serious mental health problems, it's key to help young people as early as possible.
Miriam was very inspiring – I loved her relaxed and informal approach in delivering a well researched, informative and indepth course


Christine Walker, Learning Support Assistant/Counsellor
What will you learn
Why some young people are more anxious than others
The differences between general anxiety and specific phobias
The hidden messages we might be giving young people that may be counter-productive
The role of media and social media
Practical relaxation skills for young people
Life-style contributors to increased anxiety
Adverse childhood events and their relationships with anxiety or phobias
How anxiety effects family relationships and what to do about it
How to deal with a child who has specific phobias
How to work collaboratively with young people to give them hope and foster resilience
The link between anxiety and learning difficulties, including for those on the autistic spectrum (ASD)
Keeping a good balance between empathy and boundaries
Helping with revision and exam stress
Specific communication skills to increase understanding and cooperation so that children and teenagers would want to engage with us
Easy and effective relaxation exercises for young people and how to teach them
What therapists need to know about structuring good interventions and about structuring each session
How to support parents so that they can support their children in creating positive changes
(also see programme)
Course Programme
The 'Understanding and treating anxiety in children and teens' live online course starts at 9.15am and runs until 4.00pm. (BST).
Who is this course suitable for?
Teachers, social workers, therapists, and anyone else working with children and teenagers who would like to gain a better understanding of anxiety, stress and phobias
Parents and extended family members who have anxious children in their lives and would like to help them become calmer and more confident
Therapists who are interested in empowering parents to help their children overcome anxieties
Register your interest – next date
If you can't make this course, please complete the form below and we'll email you when another date becomes available.
Tell others about this course
Very useful, enjoyable course. Well presented, informal and interactive. I am looking forward to implementing what I've learnt.

Emily Saunders, GP (after 'Understanding OCD and how best to treat it')
Lots of relevant points for me both as a therapist, mum and grandma.

Cognitive Hypnotherapist (after 'Understanding and improving children's difficult behaviour')
Really glad I came today - great new skills and helpful insights I can use straight away

Teacher (after 'Understanding and improving children's difficult behaviour')