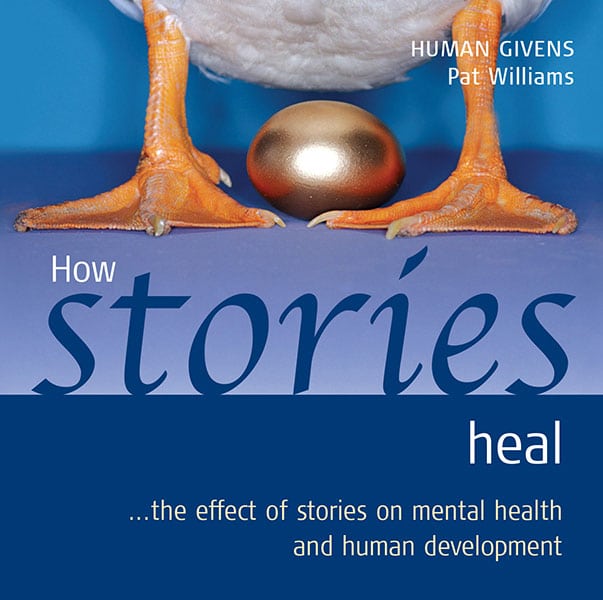 How Stories Heal
The effect of stories on mental health and human development
by Pat Williams
Format: Digital Audiobook
ISBN: 1-899398-84-8
Human life could barely exist, if exist at all, without metaphor and stories. They are at the very heart of everything that makes us human.
Indeed, the capacity for stories is built into our very biology. They have the power to inspire, motivate and heal.
In this audiobook, Pat Williams, author, psychologist, and founder-Director of the former College of Storytellers, uses a wealth of examples from her many years as a master storyteller to demonstrate the very real effects of stories on our mental health and development, showing how they can highlight the strength and resilience of the human spirit.
I wouldn't hesitate to recommend it to everyone - stories and metaphor are an essential part of all cultures and part of what it means to be human.

Julie Humphrey
In addition she:
looks at Joe Griffin's groundbreaking research, which discovered that metaphor and pattern recognition is actually 'bred in the bone';
illustrates how story structures are central to problem-solving;
gives examples of how such structures match those in our own minds and draws attention to the fact that stories can even be designed to affect us physically;
discusses why certain stories endure and can be instruments for change, both in therapeutic work and daily life.
Many of the learning points are made by means of stories and metaphors and there is useful guidance on how to find and tell stories yourself.
Running time:128 mins approx
Share this audio download