Live - Online Training
Obsessive Compulsive Disorder
– understanding OCD and how best to treat it

This online training event takes an in-depth look at OCD and focuses on practical and effective methods of treatment. It also highlights the lesser known forms of OCD and shows how we can prevent early signs of OCD from developing further…
Course Factfile
Obsessive Compulsive Disorder Live Online Training
Date: TBA

Accredited CPD: 6 hours

Length: 1 day (9.15am - 4.00pm BST)

Tutor: Miriam Chachamu
Price includes course notes and access to a recording of the event
Book your place
Select a date
FULL
Excellent content and practical applications for treating OCD

Peta Dunn, GP
Live training delivered online – Join Miriam Chachamu for this live online OCD course workshop via Zoom. The content covered is the same as our original attended workshop, with some modifications to the exercises – you will have plenty of opportunities to ask Miriam questions. We will send details of how to join the Zoom workshop by email the day before the event.
BONUS RECORDING – the training is recorded, in case anyone experiences technical difficulties on the day, so you will also get a recording for a limited time afterwards to maximise your learning.
Why take this course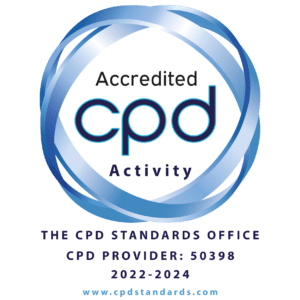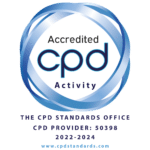 Obsessive compulsive disorder (OCD) is not only distressing for sufferers but for their family members and friends too. Contrary to the popular view of OCD being harmless over-cleanliness or simply checking things over and over again, people living with OCD experience a high level of anxiety – and the condition can damage their relationships, social and work lives, and physical health.
Many sufferers are ashamed of their problem and hide it. Sometimes therapists fail to recognise the rarer forms of OCD and therefore fail to offer effective treatment. And many people with milder forms of OCD do not realise that they can be helped, and do not seek help until their condition becomes much more severe.
This accredited live online training event offers an in-depth look at OCD in all its guises and focuses on practical and effective methods of treatment – OCD recovery is possible in most cases.
The day is interactive and includes demonstration videos of therapy sessions, short video clips, in-depth discussions and case studies.
The films of the therapy sessions and the video of dealing with intrusive thoughts were particularly useful

School nurse
What will you learn
New information that will enable you to help OCD sufferers more effectively

A better understanding of OCD, what it is and how it develops
The ability to recognise the less familiar types of OCD – these are often missed by both client and therapist
An effective 4-step method for treating OCD
New ways to help people overcome their compulsive tendencies
Illuminating video clips of OCD sufferers describing their experience
Helpful ways parents and educators can prevent signs of OCD in children and teenagers from developing further
The important role of guided imagery in treatment and why it improves success rates
How to separate the person from their OCD
'Pure O' –

we look at 'purely obsessional' OCD, where people experience distressing intrusive thoughts without any external signs of compulsions

The chance to observe effective therapy for OCD and discuss case studies
How obsessive compulsive disorder fits with other psychological conditions – and with autism
What to do when OCD symptoms are firmly entrenched
The opportunity to discuss some of your own cases with a highly knowledgeable tutor
How to handle challenging cases successfully and more…
Course Programme
The 'Obsessive Compulsive Disorder – understanding OCD and how best to treat it' online course starts at 9.15am and runs until 4.00pm. (BST).
Who is this online course suitable for?
Anyone who works with, lives with, teaches or treats people suffering from OCD, or who thinks they may have OCD but isn't sure
Psychotherapists, counsellors, health and social care professionals, mental health and wellbeing professionals, educators, school counsellors, individuals working in a variety of capacities in any number of organisations who are looking for OCD training for professionals
Anyone who has family members or friends who suffer from OCD would also benefit from this live online course – it contains essential, practical information about how to help OCD sufferers
The day is also valuable for anyone struggling to deal with their own obsessive thoughts or actions
Please Note: This course is not a substitute for individual therapy
This course looks at a range of OCD behaviours, including:
Compulsive checking
Contamination / Mental Contamination
Symmetry and ordering
Ruminations / Intrusive thoughts (Pure O)
Hoarding
HOCD – Homosexual OCD
POCD – Paedophile OCD / Prenatal and postpartum OCD
and more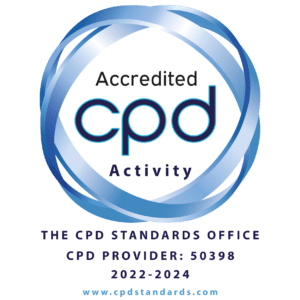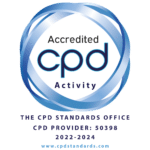 This course has been independently accredited by the internationally recognised CPD Standards Office for 6 hours of CPD training.
On completion of this training you'll receive CPD certificates from the College and the CPD Standards Office.
Register your interest – next date
If you can't make this course, please complete the form below and we'll email you when another date becomes available.
Tell others about this course
Very useful, enjoyable course. Well presented, informal and interactive. I am looking forward to implementing what I've learnt.

Emily Saunders, GP
A very knowledgeable tutor, I learnt a lot – plenty of helpful suggestions to try and has given me a much better idea about what's going on for my daughter.

Mother
Lots of tools to take away and use with my clients – very practical and comprehensive

Hypnotherapist