1-day workshop
The Mind-Body Connection: Emotion, Movement and Calm
new
This wide-ranging day will deepen your knowledge of the mind-body system and the impact 'physical factors' can have on our emotions, state of mind and memory – with additional ways to help people quickly and effectively…
Course Factfile
The Mind-Body in depth: Emotion, Movement and Calm
Includes lunch, refreshments and course handouts
£198.00
Book your place
Select a location & date
A brilliant framework to understand the neurobiology of our needs and how to manage stress

Dr Ally Jaffee, NHS Doctor
ONLY DATE THIS YEAR:  Join Dr Andrew Morrice on Mon 25th September in Bristol for this deep-dive into the latest mind-body research which could benefit your own health as well as your clients. A stand-alone CPD day, it can also form part of a deeper learning experience along with 'Food, Mood – and Sleep' which is held the next day – together they cover all the key areas for maintaining overall health. SAVE 15% – when you book both days using the code 'MIND15' at the checkout.  What you will learn >
Why take this course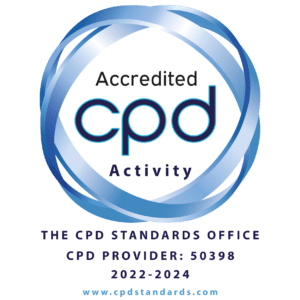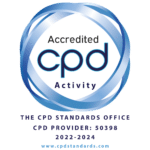 Having a deeper understanding of the latest research into the effects on mental health of 'physical' factors – such as movement and exercise, time in Nature, 'breathwork' and real-time connection with others – enables us to tailor powerful therapeutic interventions and deliver more informed psycho-education. This jam-packed day also covers the physiology of responses such as 'freeze, fight or flight', the effects of physical activity on emotional, mental, memory and brain health, why stress can become chronic, the many ways we can activate our innate capacity to restore calm through our breath and attention, why these relaxation techniques work and what they do for us physically.
The findings you will explore on the workshop have implications for many areas of mental health, even addiction, and give us additional ways to help people resolve many difficulties quickly and effectively, as well as improve overall health. The HG approach recognises that meeting our emotional needs and using our resources well are key to good mental health – yet the impact of 'physical' factors on our emotions and state of mind can be just as profound.
Even though our physical needs may appear obvious – a healthy diet, regular physical exercise etc – we know that most of the chronic diseases sweeping through the Western World are linked to "lifestyle", indicating that many people are not actually meeting their physical needs in healthy balanced ways – despite the vast array of information available to them. Finding clarity about how best to meet our own physical needs can also help us maintain our capacity to help others.
Throughout the day, Dr Andrew Morrice, a practising GP, draws on both the latest research and his decades of experience managing the complex combination of mental and physical health problems in General Practice (20 of those years using the Human Givens model). We will sift the sense from the nonsense, and see the fundamentals behind the buzzwords and trends, making it easier to think clearly about our own health as well as that of our patients or clients…
Really insightful course with an amazing way into practical applications of the HG concepts...

Aliya Drake, HG Therapist
What will you learn
How the now well-known human 'needs and resources' relate to our evolutionary past, and physical lives

The many ways physical movement affects the functioning of the mind and our emotions

A deeper look into the physiology of emotional responses, such as 'fight, flight, freeze' and their impact on health

Greater knowledge of the fundamentals of how we can find calm – and the very many ways these can be used to help people

New information from the latest mind/body research that has implications for therapeutic lifestyle changes
Also covered:
What is 'health'? And how do we get it?
Key practices to support your own health, as well as your clients'
How to avoid the unhelpful psychology and aversive 'pattern match' that many of us have when it comes to 'exercise'
Whether we can really be addicted to exercise and if so why?
A deeper understanding about the role of "Green Space" in mental health
Increased knowledge of the ways in which physical changes in the body contribute to emotional distress
The many ways in which movement and physical activity are connected with mental health
How thinking and moving, memory and place are inextricably linked
Why stress becomes chronic (long-lasting)
Greater clarity about the role some emotions play in creating physical ill health – and the powerful ways in which other emotional states promote health (including the key role of oxytocin)
The science of the relaxation and oxytocin responses, and how these relate to many types of addiction, including smoking
Organising ideas to understand how 6 different types of relaxation practice relate to each other
A practical exploration of the many ways the relaxation response can be activated through breath and attention – including a new technique for dealing with panic
Why some people may have come to believe that 'the breathing' can't or won't help them
Summaries of the role of diet and sleep on our health – along with the factors considered today in 'Therapeutic Lifestyle Change'
Time to ask our expert tutor questions and benefit from group discussions
And more
SPECIAL OFFER
Save 15% when you book both Mind-Body courses together – simply add both to your basket and enter the code 'MIND15' at the checkout.
Course Programme
The 'The Mind-Body Connection in depth: Movement, Emotion and Calm' course starts at 9.30am and runs until 4.00pm.
Who is this course suitable for?
This course is open to anyone interested in mental and/or physical health
If you enjoyed the original 1-day Mind-Body Connection course and would like time to explore in more detail the themes covered in the first half of that course, this new course is for you
Please note:  you don't need to have attended the previous Mind-Body Connection course to come on this one, or its sister course 'Food, Mood and Sleep'.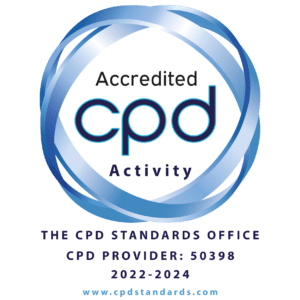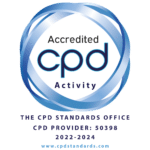 This course has been independently accredited by the internationally recognised CPD Standards Office for 6 hours of CPD training.
On completion of this training you'll receive CPD certificates from the College and the CPD Standards Office.
Register your interest
Please complete the form below and we'll email you when another date becomes available.