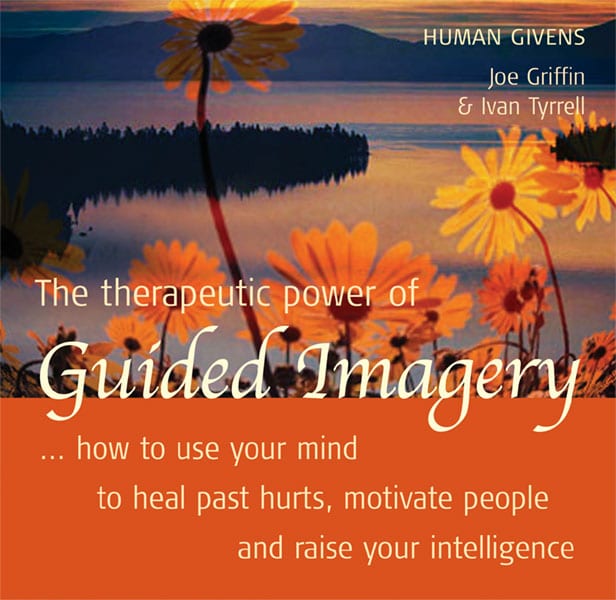 The therapeutic power of guided imagery
How to use your mind to heal past hurts, motivate people and raise your intelligence
by Joe Griffin and Ivan Tyrrell
Format: Digital Audiobook
ISBN: 1-899398-57-0
The skilled use of guided imagery taps into our imagination and natural problem-solving capacity and as such is one of the most powerful tools available to health and welfare professionals.
It is also one of the fastest ways to reduce emotional arousal and generate deep relaxation — the crucial first step towards lasting therapeutic change.
This fascinating and practical audiobook contains a wealth of information including:
how to use guided imagery to treat a variety of problems: anxiety, pain, phobias, trauma, stress, depression, addiction, anger, feelings of inadequacy, and to improve performance (at public speaking, sports, taking exams etc.)
how guided imagery taps into our natural learning and problem-solving states, enabling us to change our behaviour patterns and rehearse new ones
the skills and process involved; how to maximise your chances of successfully engaging and relaxing even the most difficult of clients
the connection between the REM state, daydreaming and guided imagery
the benefits of clinical hypnosis and the dangers of stage hypnosis
why the misuse of our imaginations is at the heart of much psychological distress
many therapeutic ideas you can use with your clients.
ALSO INCLUDES:
An example relaxation induction that you can adapt for clients or use for yourself.
Approx running time: 66 mins
Human Givens College also provides a 1-day training workshop: Guided imagery and visualisation for therapeutic change – find out more
Share this audio download