Online course
Understanding Trauma
Effective treatment and recovery
Discover why some people become traumatised and not others, the cause of extreme traumatic stress responses, the wide range of trauma symptoms – and much more…
Course Factfile
Understanding Trauma online course
Special offer
Price:

£49

£44.10

per person
Price includes life-long access
This clear, helpful online trauma awareness course with Ros Townsend, a highly experienced psychotherapist specialising in treating trauma, gives you a thorough understanding of how and why we can be impacted by traumatic events, what is happening in our brains, what causes post traumatic stress symptoms and how to help someone who is suffering.
The clearest explanation of trauma I've ever had - thank you!
Why take this course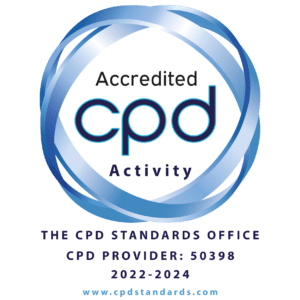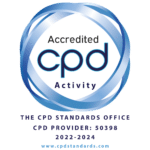 With the Covid-19 Pandemic, more people than usual have experienced extremely stressful, distressing and/or frightening events, and many are finding that it has left them with traumatic stress symptoms.
Suffering from trauma – whether from a single incident or multiple events – can have a significant impact on a person's mental and physical health. It can also greatly affect the lives of those around them.
Understanding is key – recovery is possible
Understanding what makes us vulnerable to becoming traumatised, how our brains react to distressing events, and why, how to spot trauma symptom, the coping strategies people employ, what needs to happen to enable recovery and when to see professional help, is essential if we are able to help people effectively.
Jam-packed full of clear information, insights and tips, this course will clarify this and more for you, making you better equipped to help support recovery and build resilience – it is an essential course for anyone wishing to help traumatised children and adults successfully recover as quickly as possible, or for anyone wanting to better understand what's happening to someone they care about.
A well presented and taught course, from a highly knowledgeable and engaging teacher

Melanie Bearne – After attending Ros' Guided Imagery Workshop
Live online version available
The content of this course is also covered, along with further information and group break out sessions, on the live online course Trauma: Patterns from the Past – which gives you the additional benefit of being able to ask our expert tutor questions.
What will you learn
A clear understanding of what trauma is
What's happening in our brains when we experience a traumatic event
Why some people are affected by traumatic events, but not others
Why post-traumatic stress occurs and the many different ways it can present
What makes something 'a trauma'
The physical and psychological causes of post traumatic stress symptoms such as flash backs, hypervigilance, anger, poor sleep, poor memory, physical pain, difficulty thinking, digestive problems, low mood
Why PTS symptoms can develop years after a traumatic event
The fight or flight response – its impact on our brain and body, and why it can be triggered inappropriately
Why some people freeze when faced with a traumatic event, and why we shouldn't feel ashamed if we do
The double whammy that comes with the 'freeze' response
Why our brains evolved this way
How traumatic memories can stay 'live', keeping us on constant alert for danger
'The straw that broke the camel's back': why one seemingly small event can tip someone into PTSD after years of exposure to other distressing events
The importance of pattern-matching in understanding how our brains work
What we all need as human beings to live emotionally healthy lives
Spotting the 'red-flag' signs that you, or someone you care for, might need further support – and where to find effective help
How best to support others suffering from the effects of trauma
The far-reaching impacts of unresolved trauma, including the development of co-morbid conditions and unhelpful coping strategies, such as addictions
How unresolved trauma can lead to depression – the trauma / depression cycle
The natural way we recover from distressing events
How high emotional arousal impacts on our ability to think clearly
Why post traumatic stress triggers seemingly inappropriately extreme fear reactions
Differences when treating single incident trauma, multiple trauma or 'complex trauma'
The traumatic memories continuum
The common elements of effective treatments for post traumatic stress (PTSD)
Working holistically from the human givens approach
An understanding of how the rewind technique works; its many advantages and applications
How to build resilience and recover from symptoms
How to access the 'recovery zone'
Using breathing techniques with clients suffering from trauma
Self-help strategies for improving your mental health and minimising traumatic symptoms
When to seek professional help
What's included?
Videos

Life-long access

CPD Certificate
Who is this course suitable for?
Anyone interested in understanding trauma and the many different ways it can present, the physical and psychological causes of post traumatic stress symptoms (PTSD), and what can be done to help – whether for personal or professional reasons.
Anyone working with traumatised people including health and welfare professionals, including: psychologists, counsellors, psychotherapists, mental health nurses, psychiatrists, school counsellors, student wellbeing officers, doctors, nurses, OTs, social workers, health visitors, youth workers, outreach, support workers, clinical psychologists, midwives, welfare officers, youth workers, hypnotherapists and those working with traumatised members of public services, such as: firefighters, police, paramedics and military personnel – you will find the information on this course hugely helpful.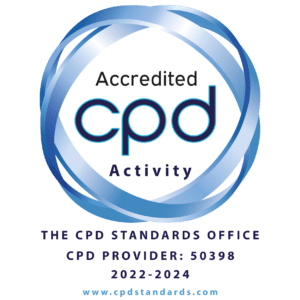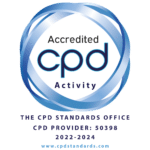 This course has been independently accredited by the internationally recognised CPD Standards Office for 2.5 hours of CPD training.
Meet your tutor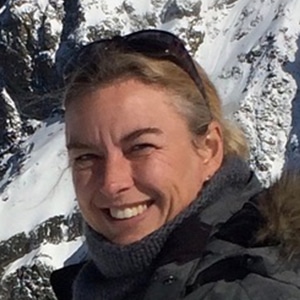 Rosalind Townsend
Ros Townsend is an experienced psychotherapist and supervisor with busy practices in SW England, where she combines private therapy work with referrals from Occupational Health and the NHS.
Brilliant training. Rosalind is an amazing tutor and a very inspirational personal. I had a wonderful experience learning the rewind technique.

Marta Maj - after attending the Rewind Technique workshop
A well presented and taught course, from a highly knowledgeable and engaging teacher

Melanie Bearne – after attending Guided Imagery workshop
Ros was a great facilitator – very clear explanations. I would highly recommend Human Givens Rewind for Trauma & Phobias

Dawn Griffith - after attending the Rewind Technique workshop