Online Course
A closer look at our innate resources
Developing and using our innate resources well is as integral to mental health as meeting our emotional needs – join HG co-founder Ivan Tyrrell and Diploma tutor Carol Harper to explore them further
Course Factfile
A closer look at our innate resources
Tutors: Ivan Tyrrell, Carol Harper

Accredited CPD Certificate: 5 hours

Suitable for: All health and welfare professionals – and anyone interested in what makes us who we are
Special offer
Price:

£125

£95

per person
Price includes course notes
A perfectly coordinated seminar, a 'dance' between psychotherapy geniuses Ivan Tyrrell and Carol Harper - I wouldn't have missed it for the world

Iakovos Flaskis
Why take this course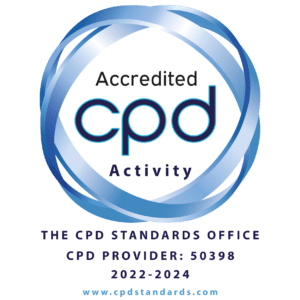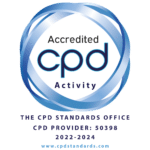 Nature provided us with a wealth of inbuilt resources to help us get our innate physical and emotional needs met.
They are a fundamental part of being human, what we call human 'givens', and can be usefully thought of as internal guidance systems that not only enable us to survive but to achieve remarkable things. They have been continuously refined over thousands of years and are still evolving.
A lot of attention is given to the importance of ensuring that people's innate emotional and physical needs are met well – but our resources are an integral part of this: if they are not fully developed, or are misused or even damaged, we can suffer greatly.
A clear understanding of these guidance systems, how they work and what they do for us, is essential if you wish to help others, improve our society, or understand yourself and those around you better. This is especially true if you are an involved parent, teacher, manager, or any kind of therapist. If you work with, or for, others you need this knowledge – understanding what makes us all 'tick' should be at the heart of everything we do.
Amazing! Incredibly fascinating subject delivered with a deep respect for the profound human resources with which we are endowed...

Damian Fearns, Trainer, Facilitator, Coach
What you will gain
A deeper understanding of yourself and others
More insight into the holistic nature of the rich but incomplete patterns that we inherit from our genes
How and why these patterns must seek their completion in the environment
An increased understanding of how memory is involved in learning – from birth to old age
Guidance about how malleable memory is and why forgetting is as important as remembering
The unexpected science behind emotional arousal – how emotions are created moment by moment
A deeper understanding of the APET model – and why metaphorical pattern matching is central to all human interactions and endeavours
Greater insight into why emotions create trance states in us – and the role this plays in many disorders
Why being able to go into trance is essential for learning
A richer understanding of the important role imagination plays
A better understanding of how dreaming preserves the integrity of our genetic inheritance
The confidence and skills to build on the instinct for rapport and what happens when that instinct is only crudely met in infancy
An understanding of how rapport plays an important part in language acquisition
How to counter the blight of loneliness
Why reasoning is important and so difficult for some people
What it means to 'know' something
How we can check out our own emotional responses and biases
We also consider whether intuition is an innate resource and the role accessing the Observing Self has in spiritual development
And much more…
No prior knowledge of the human givens approach is needed to benefit from this course.
What's included?
14 Videos

10 Multiple choice quizzes

PDF Course Notes & downloads

Life-long access

CPD Certificate
Course programme
The 'A closer look at our innate resources' online course is split into 10 sections and covers the following: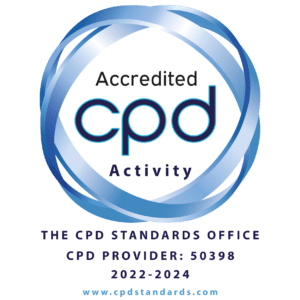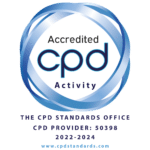 This course has been independently accredited by the internationally recognised CPD Standards Office for 5 hours of CPD training.
Good to know
This new online course is based on live online training given during the pandemic. It gives you a unique opportunity to learn from Ivan Tyrrell, co-founder of the human givens approach, and co-author with Joe Griffin of best-selling books about our innate needs and resources.
He is joined by senior tutor Carol Harper – and together they draw on their extensive knowledge and lifetimes' experience to share key insights that will deepen your psychological understanding and increase your ability to help people.