York Human Givens Wellbeing Centre
Gail Rhodes and Jenny Waddington are passionate about raising awareness of the HG approach – and are committed to making HG therapy more readily available within their local community.  They set up the York Human Givens Wellbeing Centre back in 2010 and it quickly became a busy, well-established psychotherapy practice – which continues to thrive today.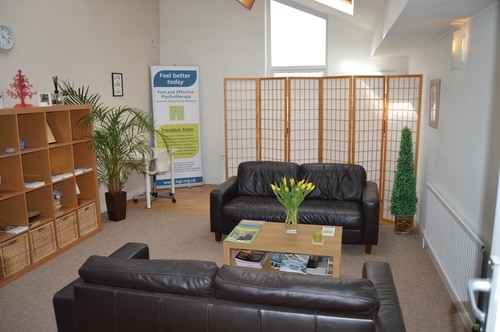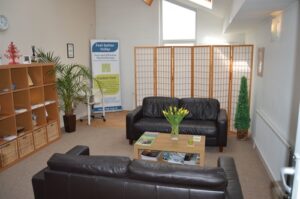 "Our goal in setting up the centre," Gail and Jenny explain, "was to provide the community with a source of high-quality, effective therapy – which would help people to recover from distress and enable them to get their lives working again as quickly as possible."  They had both been working for some time as HG therapists and knew how well the approach works.  "All of us have the ability to heal, given the right type of help," they continue.  "Human Givens therapy is effective because it draws on the findings from psychology and neurobiology about how people really function.  As Human Givens therapists we do not waste time endlessly asking you to go over and analyse the past or attempting to dredge up real or imagined miserable memories.  We offer practical help that deals with mental and emotional distress in the here and now."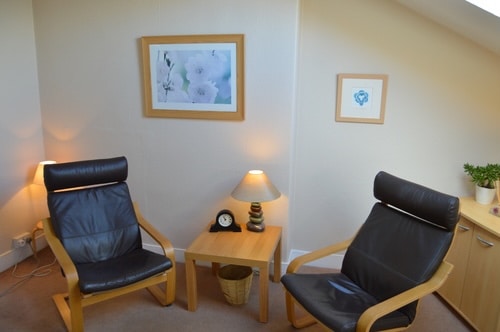 When they first began to conceptualise the Centre, Gail and Jenny hoped to be joined by two or three other therapists.  As the Centre has grown, they now work regularly alongside six others.  All are fully trained and accredited Human Givens practitioners, dedicated to helping their clients to get their lives working again as quickly as possible.  Every counsellor is highly experienced in working with stress, depression, anxiety, self-harm, panic attacks, phobias, trauma and PTSD, sleep problems, addictions, eating disorders and weight management, relationship issues, pain management and bereavement.
Gail and Jenny find it is hugely beneficial for the therapists to work closely together in the same space.  "It is invaluable that we share our values and goals: we genuinely feel that we are working together for the same reasons.  Like most human givens therapists, we see clients with a wide variety of difficulties and challenges and it is great having team members with whom to share ideas."  On a logistical level, too, the Centre has been a great success, with the therapists being able to help each other through periods of absence or holiday.
Located in the lively neighbourhood of Bishopthorpe Road, the Centre occupies a light and airy building, which has proved to be an ideal space for the practice.  "When we decided to set up the Centre, we wanted to create a comfortable, professional environment with a real human givens identity," they explain.  Close to the railway station and with nearby parking, the Centre offers the easy accessibility Gail and Jenny were hoping to provide.
They also receive many referrals from local GPs"
Many of their clients come through word of mouth as they have a long-standing reputation, but they also place leaflets outside the Centre which has always been successful in bringing local clients. In addition, they have a professional, informative website which they maintain themselves, and which brings a steady flow of enquiries.
However, they also receive many referrals from local GPs.  "One had been to a human givens workshop and consequently sent us a patient who had been difficult to help.  The patient got better very quickly, so that has led to very many more referrals. The other GPs had also heard of the approach and first tried us on spec. Our success with these referrals has helped us to build good relationships with those GPs and has given them confidence in us as therapists."
Reflecting on their journey, Gail and Jenny say, "we both feel that setting up the centre has been an adventure, a source of much learning, fun and laughter."  Most importantly, they can see the vital difference that the Centre is making to the lives of the people it serves.  These are just a few of the messages of gratitude they have received over the years …
Just some of the feedback received...
"I'm still getting used to feeling good like this after so many years!"
55-year old man with previous long-standing depression
"Thank you for everything you have done for my daughter. I have seen her today and she is beaming and back to her normal self."
Parent of a teenager with low self-esteem and anxiety
"I have spent time on my own in places I never thought I would go … I feel I am only in this place because of all your help and support. Thank you." Bereaved client, aged 60
"I know for a fact I would have really struggled to cope with the demands of my job without the tools you have equipped me with."
28-year-old Office Manager
"I have not cried about this incident since seeing my therapist for the first time. I have become a Human Givens bookworm and am fascinated by the effectiveness of this therapy and school of thought which has enabled me to get on with my life."
26-year-old medical student