How to avoid burnout – extra date added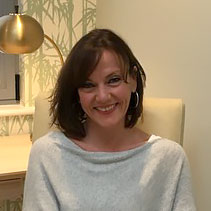 Burnout is a common phenomena in the 'helping professions', with over half of therapists reporting "moderate-high levels of stress and burnout" in a recent report.  But the good news is that burnout and overwhelm do not have to be a given of working in these roles.
In her new live online workshop, How to avoid burnout – self-care for helping professionals, Emily Gajewski draws on her wealth of experience to teach practical steps to mitigate burnout. She examines the many ways that working in the caring professions can impact us personally and shows how to identify your particular vulnerabilities. Emily also looks at the most up-to-date guidance and research on keeping ourselves well and thriving in caring roles and will help participants develop a realistic plan for their own continuing wellbeing.
The first of these workshops sold out quickly and proved very popular, so we've added an extra date – on Wednesday 6th April 2022.  As before, places are limited so we can allow plenty of time for questions and discussion.  To find out more and book your place, please click here – or, as always, please call our friendly team on 01323 811690.
These are just a few of the reviews from the last workshop …
"Emily is a wonderfully warm and engaging facilitator with a wealth of practical experience …"

"Excellent days training….very insightful and thought provoking" (Acupuncturist/ HG Therapist)

"Emily really helped me to see where my vulnerabilities lie …" (counsellor)

"This course was for me an informative and compassionate reminder of the importance of self care. Emily's presentation style is professional, whilst being relaxed and reassuring at the same time. It gave me some valuable new insights and reminded me of other concepts that are essential to consider in order to maintain a healthy work/ life balance and provide the best possible care to clients." (HG Therapist)