Ongoing ENA reveals pandemic impact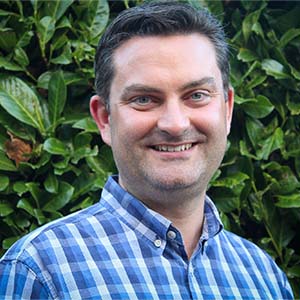 For most of us, COVID-19 and the many changes it has brought to our lives, will have had some form of impact on our mental health and wellbeing.  We are aware that our own and our friends' and families' ability to meet essential emotional needs has been affected – often negatively, and occasionally for the better.  But it may be difficult to pinpoint exactly how.
At Suffolk Mind, the effects are much clearer.  They have been using the HG approach in their daily work across the county for the past ten years – and back in 2019, they began to run an ongoing Emotional Needs Audit, which they have invited people from across the county to complete regularly.
As a result, they've been able to monitor how well members of the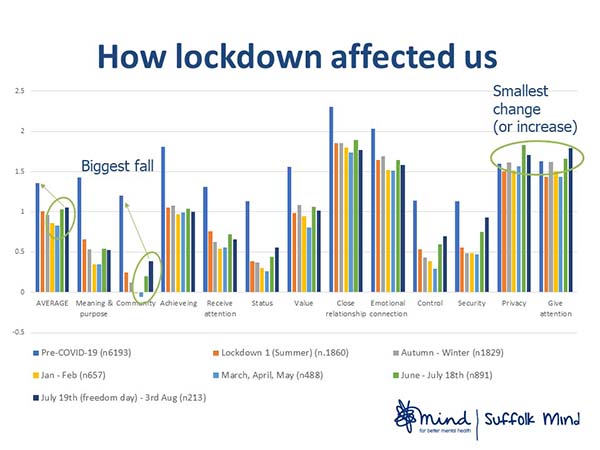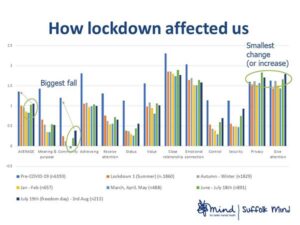 community feel they are meeting their emotional needs – and their physical needs for sleep, a healthy diet and exercise – as the pandemic started, lockdowns ensued and restrictions were lifted.  Not only can they gain an overall view of wellbeing, but they have also been able to identify which needs have been most affected and which groups within their community have experienced the greatest changes.
You can read more about how the ENA is conducted and how Suffolk Mind have been able to use this vital information to make a real difference here.