How to make your private practice successful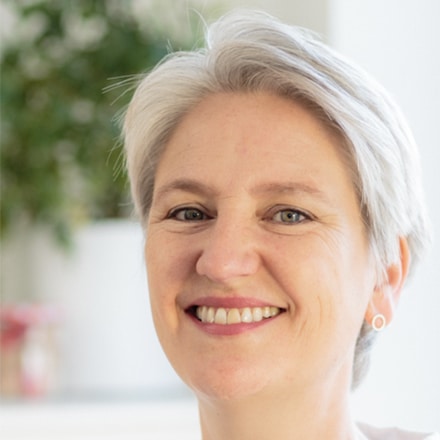 5 questions to consider if you're thinking of setting up in private practice
Have you always dreamed of one day setting up your own private practice? Or perhaps you've been practising for a while and feel it's time to take stock?
We caught up with Jennifer Broadley – experienced HG therapist with two thriving private practices and tutor of our popular one-day workshop, How to build a successful private practice. Jennifer has been helping other therapists take the plunge into private practice for the past three years and she suggests that considering these questions will help save you time and money, and set you on your way to developing a successful private practice that works for you.
1. Who do you want to work with?
Think about who you can best work with and what type of work you most enjoy. Do you have a particular area you like to specialise in, or do you prefer to work generally with a range of clients and issues?
How will you meet your clients' needs? Try to think about the particular pain or difficulty your clients may be experiencing and the solution or outcome you can offer. What makes you able to help in a way that perhaps others cannot? Don't forget that human givens therapy can be seen as a specialism in itself as there are certain results and long-term fundamental changes you can produce which other forms of therapy may not.
Being clear on these questions will help you to develop straightforward, jargon-free communications, which present the right tone and personality and attract the clients you are keen to work with. Try to keep your message clear, avoiding psychobabble and focusing on results.
You will also need to have a think about how you will manage the logistics of working with clients. What form will your initial communication with each client take, what information will you need to gather, how will this be stored and what expectation do you want to set? Think about what your intake system will look like and how you will monitor your clients as you go.
2. How will you go about finding your clients?
What do you want any marketing communications to look like? What do you want them to include? How much can you afford to spend? And what difference do you expect them to make?
To get you started, Jennifer suggests that you advertise on Counselling Directory and, only when you have some spare time, get some business cards printed and create a very simple 1-page website. Your photograph should be clear and approachable and your email and contact number should be easy to find. When looking into any additional listings or directories, always check how flexible they are, so that you can easily switch them off if you don't feel they're working for you.
3. How will you look after your own needs?
What do you ideally want your work/life balance to be? How many hours will you aim to be working and how much do you need to earn inside the fee-paying hours?
As a therapist, you will already know how important it is to make sure your own emotional needs are being met healthily and in balance, so that you have the mental capacity you need in order to help others. How will you continue to monitor this when you are working for yourself, making sure that you don't become overwhelmed and know when to take time out and how that will work?
4. Where will your practice be located?
Will you set up in your own home or find an external location, for example? You may want to experiment and discover how each works from a time management and work/life balance point of view. Each obviously has pros and cons. If you are planning to work from home, don't forget there are some basic safety mechanisms which you should put in place.
Now, more than ever, you will also need to think about whether you want to offer online or phone-based counselling, as well as face-to-face, and make sure that you have the necessary technology and protocols in place.
5. How will you make your practice financially successful?
How much will you charge your clients? Many people first setting up in business can worry about charging too much, Jennifer says, but she warns against charging too little. She suggests that you think about what it is you are providing, what the value of that is and what your costs are. Remember you have worked hard and invested considerable sums of time and money to develop a high level of skills, talents and abilities, which are capable of changing someone's life, so don't undervalue yourself.
Do you have a clear plan in place about when (or whether) you will let go of your full or part-time work and shift to letting your counselling practice support you financially?
And how will you manage your day-to-day finances, such as taking payments, book-keeping, paying your taxes, chasing non-payments, etc, etc? In addition, you will need to think about how you make sure you meet your regulatory requirements, such as complying with GDPR legislation.
We hope you've found this useful. If you would like more help with answering these questions, please check out Jennifer's popular one-day workshop. Numbers are limited so that each delegate has plenty of opportunity to ask questions and get advice on their individual needs.
Further help and information
The next available date is Tuesday 14th September 2021 – this is a live online course. Please call our friendly team on 01323 811690 or click here to find out more.
Listen to the Podcast
How to make your private practice successful
– featuring expert Jennifer Broadley, a Human Givens psychotherapist with two successful private practices in Aberdeen and Dundee and extensive business and marketing experience. On this podcast Jennifer, who tutors the 'How to build a successful private practice' 1-day course, answers a wide range of questions sent in by other therapists, giving you plenty of tips and advice as she does so…