Taking HG into Community Care
Phil Schofield, a human givens therapist, mental health nurse and Director of Operations at Community Care Options, tells us about the charity's work with vulnerable people in the local community.
It's an excellent example of how human givens ideas can be taken into our communities in the most applicable and practical of ways, helping people with physical disabilities and/or mental health needs who haven't necessarily sought, or even heard of, the HG therapeutic approach.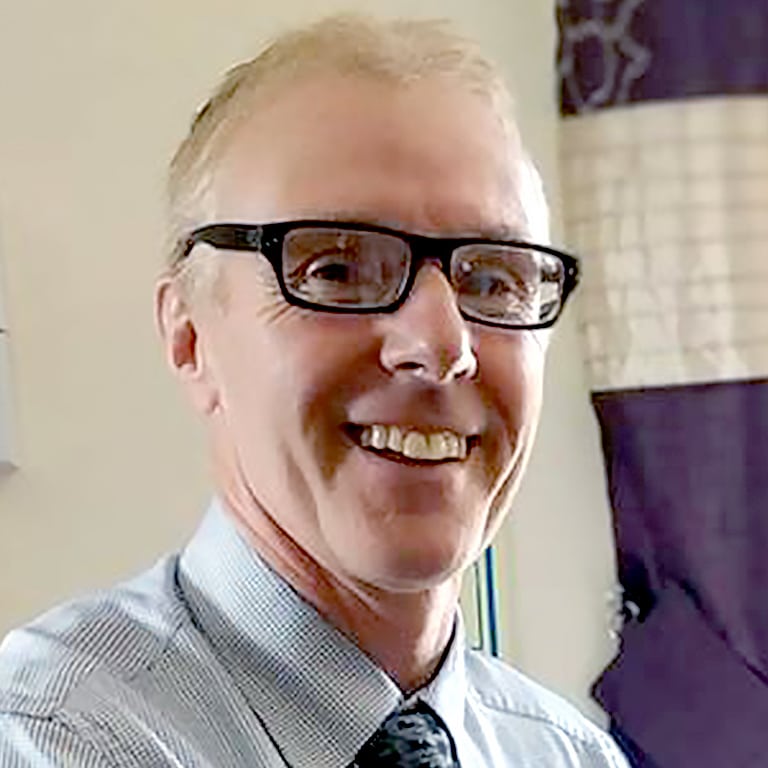 Community Care Options is a registered charity working in Bolton and the surrounding areas. Known as Comco, we support people with disabilities and mental health problems in their own home and for community activities. Established in 1991, we specialize in working with people who have complex physical and/or psychological needs.
We introduced the human givens approach (HG) to our staff training when I completed the diploma back in 2003, and we have always found that its framework fits well with our holistic philosophy in supporting people with disabilities.
I have also worked directly with many of our service-users with human givens therapy – and have found the insights and tools it provides extremely helpful and practical, and the approach blends in very well with our own holistic philosophy.
We have a high proportion of people with learning disabilities including those on the autistic spectrum and HG has proved adaptable and successful for this client group too. Since 2013 all my human givens therapeutic work has come under the Comco umbrella and we take referrals from PTSD Resolution, Red Poppy, which both commission HG therapists, and the general public.
Another part of our remit is to help people find enjoyable and therapeutic activities, enabling them to improve wellbeing by having their innate emotional and psychological needs met.
Improving wellbeing
In April 2018 we were awarded a Community Health Investment Grant to carry out intensive work on helping people with disabilities and enduring mental health problems, to improve their health and wellbeing. Research has shown that this client group has poor health and wellbeing compared to the general population and that access to healthcare is also a problem. (We bid for the grant through Bolton CVS, who will be evaluating outcomes in March 2019, before approving a further year.)
The grant is being used to provide both individual and group educational sessions based around the human givens principles of human needs, activation of the relaxation response and positive use of the imagination.
We have designed short courses for individuals and groups, to help people understand their health needs and how to improve wellbeing. The human givens framework forms a central part of the course content, including learning about emotional needs and resources, and how to utilize the latter to gain the former, getting life balances right, learning how to relax and calm down, understanding and managing stress, identifying aspirations and setting goals, and practicing positive use of the imagination.
It's a great way to help people who haven't necessarily sought, or even heard of, the HG therapeutic approach

Phil Schofield
We are using the In8 Cards developed by human givens therapists Bindi Gauntlett and Alec Stansfield, and we are running a series of Relaxation Groups. There is individually tailored work to help people learn about their specific health conditions and manage them better, with support to access the right services.
Encouraging activity
As well as funding the educational aspects, the grant is supplementing our activity programme so that we can encourage people to be more active. We gave an award for the most active service-user during July. This was won by a young man whose family had been concerned that he was putting weight on and becoming pre-occupied with computer games. Within the month he went swimming, walking, cycling played tennis and completed an obstacle course. Next up is a Cycling Challenge for August, and there will be an award for whoever does most laps around a local athletics track at the weekly Wheels for All Sessions, using bikes adapted for use for people with disabilities.
One gentleman who has major problems with motivating himself due to negative symptoms of schizophrenia and obesity, has really taken to this
A member of our staff has organised sessions at a local boxing gym, which have been very popular. One gentleman who has major problems with motivating himself due to negative symptoms of schizophrenia and obesity, has really taken to this. He's begun a training regime at the gym and bought his own equipment to use at home. This is the first time he has done regular exercise for many years.
There are many ways to get more active, though, and they don't all have to involve the gym or sporting events. Some are just walking more, others have begun to use step-counters. Visiting the park, going on the swings, dancing and marching in a Samba Band are all activities that have seen people getting more active so far.
The initial beneficiaries of our grant are the 50 or so people we currently support, but we will soon be opening the programme to the wider community in Bolton, aimed at our target group of people with disabilities and enduring mental health problems.
We will soon be opening the programme to the wider community in Bolton