My journey to becoming a counsellor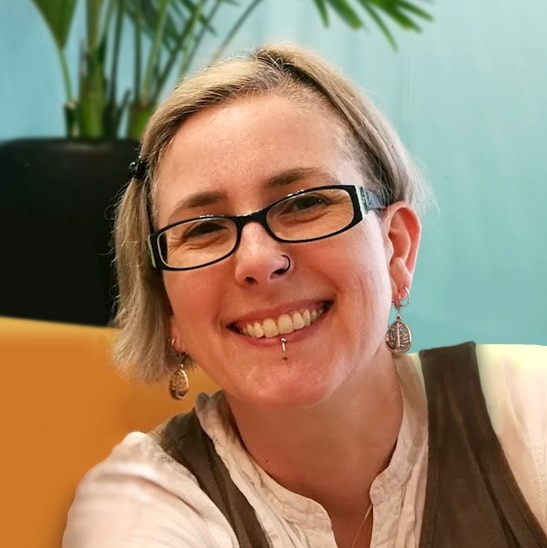 HG therapist and DWP trainer, Kat Marlow, describes the impact the HG approach had on her life – and how she now uses it to help others move forward
Coming to therapy as a second – or even a third – career is not unusual, I know. The early part of my life was dominated by music – I was formally trained in both keyboard and woodwind, played in the Birmingham Schools Symphony Orchestra and went on to graduate with an Honours degree in Music from the University of Liverpool. Even at this stage, I knew I wanted to work with people, and dreamed of using my music background to train as a music therapist.
But this was not to be – funds did not allow, and instead I began a graduate placement with a UK car manufacturer. This turned out to be the start of a successful, twenty-year career as a process engineer, and there were elements of the job which I found fulfilling – particularly working with people, providing coaching and mentoring. But there were other aspects which were much less rewarding, or healthy. The constant pressure, the long hours and the intensity of juggling work and a young family took their toll on me; eventually I was unable to continue and was diagnosed with chronic severe depression and generalised anxiety. Thankfully, with the love and support of my husband, family and close friends and with the help of an excellent therapist, I healed and began to explore what I really needed.
A positive new direction
My own experience of therapy had inspired me to want to help others who found themselves in a similar position, and my third career began when I was accepted as a volunteer listener for the Samaritans. Then, just as I was beginning an integrative foundation degree course in counselling at the University of Leicester (which I completed in 2019), a dear friend and life coach introduced me to the Human Givens approach. She thought it might interest me and it turned out she was right.
After some initial research, I decided to start with Joe Griffin's course on How to Break the Cycle of Depression and it was music to my ears. The course's approach was clear and practical, breaking down many of the myths surrounding depression and offering ways to make a positive difference straight away. As I continued to learn more about the HG approach, I found that it helped me to continue my own journey of healing, teaching me how to tackle the conditions I had been diagnosed with using simple and yet effective techniques. It also gave me the opportunity to deal with traumatic events leading up to my emotional collapse, freeing me from damaging emotional memories and patterns of experiencing that were continuing to hold me back and preventing me from achieving my full potential. This enabled me to move forwards and created a level of emotional resilience that I had never previously had before.
Using the HG approach to help others
Knowing the human givens approach had worked for me inspired me to make HG my chosen approach, and, in November 2018, I completed the HG Diploma, and became a fully-qualified human givens practitioner. Shortly afterwards, I set up my HG private practice, Positive Change Forever. Although it was hard work to get going, persistence and good fortune secured me work as an associate trainer, delivering mental health, behaviour and wellbeing training for the Department of Work and Pensions – which I could dovetail with private client sessions. By February 2020, my practice had reached a sustainable level.
Underpinning all my work is the aim of helping clients to understand their emotional needs and how they can get them met in healthier ways using their innate resources – and I never cease to be amazed at how, using the knowledge and techniques I gained whilst training to become an HG practitioner, I can help clients to get back on track quickly and effectively without the need for lengthy therapy or intrusive exploration.
Although the pandemic has created many new challenges, with much of my work needing to move 'on-screen' or 'on-phone', it has been interesting to see just how much we can still achieve within the limited timeframe of a session and without ever actually meeting. I emphasise psychoeducation, metaphors and stories, and make even more use of therapeutic language, finding ways to activate the client's imagination and backing this up with guided imagery recordings for the client to use between sessions. As I have not wanted to use the rewind technique online, I have also explored other ways of using guided imagery to help clients to loosen trapped traumatic memories and to rehearse new ways of experiencing situations that have been previously distressing to them, with very positive results.
The structured framework of the HG approach, and the range of therapeutic tools it equips practitioners with, means it can be used flexibly, and I feel confident that I can still deliver effective Human Givens therapy that provides my clients with the right support to help them better get their needs met during these challenging times. I would recommend anyone working in counselling, psychotherapy or even life coaching to at least take a look at what the Human Givens approach has to offer … it might just change your life!