Sue Cheshire retired as a practising HG therapist last year, but HG hasn't left her life, far from it – she's still using her HG knowledge and experience to make a difference, including helping young people and volunteers with their mental health via her involvement with sail training charities. 
"My husband has for many years been involved with the world of sail training, i.e. taking young people to sea in big boats to help with their education and development. Currently he is Chair of Sail Training International, which is the global umbrella body that coordinates all the national sail training associations that run the ships involved in the Tall Ships Races. The gatherings of beautiful sailboats and their young crews in various ports around the world are not only spectacular but attract enormous numbers of visitors, on the scale of World Cup football events.
As a result of our long involvement with the sail training world, I was asked a couple of years ago to contribute some training on mental health for volunteers and staff of Ocean Youth Trust South, a local charity that operates a boat called 'Prolific' out of Southampton, during one of their annual staff training weekends. OYTS are a brilliant bunch. They take many different groups of young people aged 12 to 24 to sea each year, including some with significant challenges, such as siblings of children with life-limiting conditions, and work with them to help them develop a positive attitude to overcoming difficulties, as well as resilience and social skills etc. All of which fits well with the human givens. 
Thank you so much, this was a really useful and informative session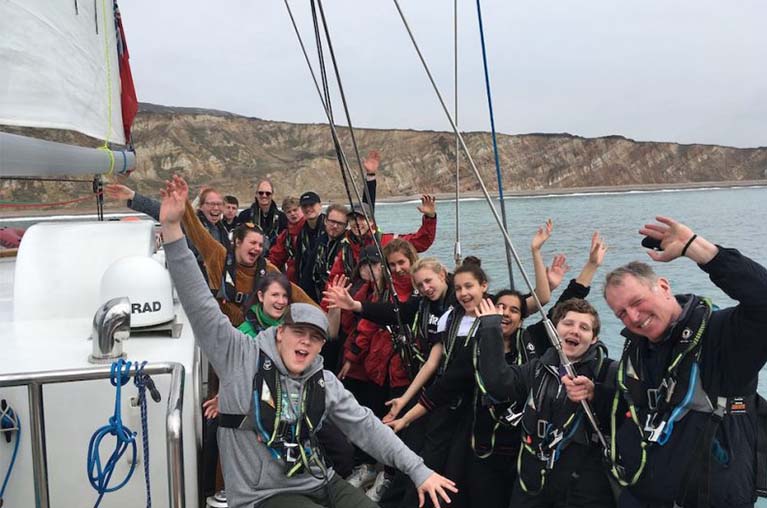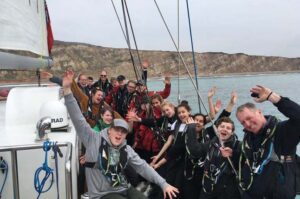 Anyway, I did the day's training, it seemed to go down well, and the following year, 2021, I was asked to do something similar for both the UK Association of Sail Training Organisations, which is the UK umbrella body, and for Sail Training International (aka STI – I know, the initials are always taken amiss in the UK!) . By this time we were in Covid lockdown, so the training sessions had to take place online by Zoom, which was a bit of a challenge, especially the STI one, with some folks logging in from places as far afield as Spain and even Australia. Again, I got positive feedback for what was, in effect, a simple presentation of the human givens organising ideas, angled to help sea staff and volunteers understand how unmet needs might affect the young people they are taking out of their comfort zones for adventures afloat, together with some tips for helping those with high emotional arousal, etc. Quite a few people expressed an interest in learning more, and I made sure that they had the HG website addresses.

I feel better equipped to help people, thank you

In November 2022, Sail Training International was able to hold its first 'live' Conference for three years, after losing two years' events  to Covid, which of course made the Tall Ships races impossible to hold. (STI has also been affected by the war in Ukraine, because the European ports have banned entry to Russian ships – including their enormous and beautiful naval sail training ships such as 'Mir'.) So it was wonderful for STI members from all over the world to meet up again in Gran Canaria, and plan for the future. There was one Tall Ships race in 2022 and there will be more in 2023. 
As a result of the work I had done in the UK, I was asked to contribute something on mental health for the Conference, and again gave a simple short talk on the human givens, linked to the particular circumstances of sail training voyages. Since I returned, I have been contacted by the Sea Cadets organisation and asked to repeat my talk for their staff and volunteers in March. So it continues. I rather like the notion that human givens ideas are gradually sailing round the world with the various folk to whom I've passed them on."
Very much enjoyed seeing how many needs are naturally met in the course of sail training