From Military to Mental Health: A Colonel's Journey
6th December 2022 saw the 40th anniversary of the Ballykelly bombing in Londonderry, when civilians and the army regiment stationed there suffered terrible casualties.
Unusually, the commanding officer that day went on to start a mental health charity, PTSD Resolution, which has helped over 3,500 veterans, reservists and affected families to resolve military trauma with human givens therapy.
The INLA claimed responsibility for the Droppin' Well pub bombing that killed six civilians and 11 soldiers, and wounded 30 people in 1982. The 1st Battalion of The Cheshire Regiment was serving in Ballykelly at the time and its commanding officer was Colonel Tony Gauvain, who retired from the army in 1992. He says:
"I then worked for ten years in the IT industry and heard about a brigadier who studied hypnotherapy; I thought that this was something worthwhile that I could pursue to help alleviate the type of mental suffering I had seen among the veterans and bereaved families from the Ballykelly incident.
So I studied hypnotherapy and got a diploma. Then I discovered Human Givens (HG) therapy. This helpfully put the use of hypnosis into an effective and nondogmatic context for delivering help. So I gained a diploma in HG, treated a number of clients and then became a full-time therapist."
Human Givens Therapy
Tony chose HG because it is brief and really works, he says, enabling people to resolve a range of mental health issues and regain control of their lives.
In the case of a traumatic event, the therapist helps the client calmly integrate the memory of the event/s into the rest of their lived experience so that the memory or any seemingly random reminder of the event no longer habitually triggers PTSD symptoms, including flight or fight responses. This enables suffers, with some additional therapeutic help, to move on from any related problems they might also have developed such as depression, addiction or anger issues.
The HG methodology is ideal because it is not only brief and highly effective but there is no requirement for veterans to talk about the incidents that caused the trauma; doing so could potentially traumatise a therapist, given the extremely disturbing nature of some of the events experienced in war zones.
In 2009, Tony was approached by an HG colleague, Piers Bishop, who suggested that what they had learned would benefit the many forces' veterans affected by military trauma.
This mental health problem was increasingly being highlighted in the media at the time as an issue for veterans, especially those from the Falklands Islands campaign after it ended in 1982, the first war involving UK forces for many decades.
"It was clear that existing service provision to relieve veterans' military trauma fell well short of what was needed. It was failing and the problem has persisted; although nobody knows how many veterans suffer from mental health problems, estimates put the number at some seven percent of the 2.4 million veterans in the UK."
Tony and Piers decided to set up a pilot study using HG therapy on the 25th anniversary of the end of the conflict, working with the Falklands Veterans Association.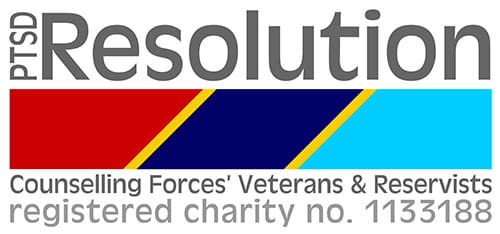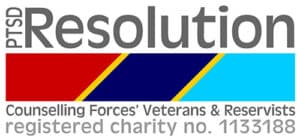 "The pilot was successful and a significant landmark in the treatment of military trauma in this country: the results demonstrated that you could de-traumatise a veteran successfully with HG therapy, to the point where the client and therapist agreed that no more treatment was necessary," Tony adds.
"So we decided to form a charity, PTSD Resolution, [with help from the HG Foundation] to deliver trauma treatment to veterans, which we soon extended to include reservists and family members, whose mental health can be harmed by living with someone who is traumatised.
"This is what we do now, through a network of 200+ HG therapists nationwide that we set up, receiving and processing enquiries centrally through a small administrative team, managing the appointments and then monitoring the results.
The HG methodology is ideal because it is not only brief and highly effective but there is no requirement for veterans to talk about the incidents that caused the trauma; doing so could potentially traumatise a therapist, given the extremely disturbing nature of some of these events experienced in war zones."
Measurement
To fully and accurately understand the therapeutic path of every veteran or family member treated, PTSD Resolution focuses on practice-based evidence.
This is critical in programme management because it allows for precise monitoring of results to ensure a uniform quality of care across the network of therapists. It also gives evidence of treatment effectiveness, which is essential for promoting the programme to veterans, who are often sceptical and hesitant to seek mental healthcare.
Treatment is efficient and cost-effective, at just £750 to deliver a full programme, free of charge to clients. Veterans can be in front of therapists for their first appointment often within a week of contact, with an average of six outpatient treatment sessions in total and additional help provided as needed.
According to Tony, acceptance by the military and psychotherapy establishments took some time to achieve:
"Perhaps it is inevitable that there will be scepticism about any new and distinctive methodology, such as HG; military and health institutions are innately conservative, and it has been difficult to have our framework and service recognised.
"However, our focus on the quality of provision, as demonstrated by the results measured in treatment and follow-up support, has been conclusive. We may be the only mental health care provider in this area that reviews every therapy session before and after treatment and then publishes the aggregated data annually. We also publish client testimonials verbatim wherever clients have agreed – there are hundreds and hundreds of them on our website."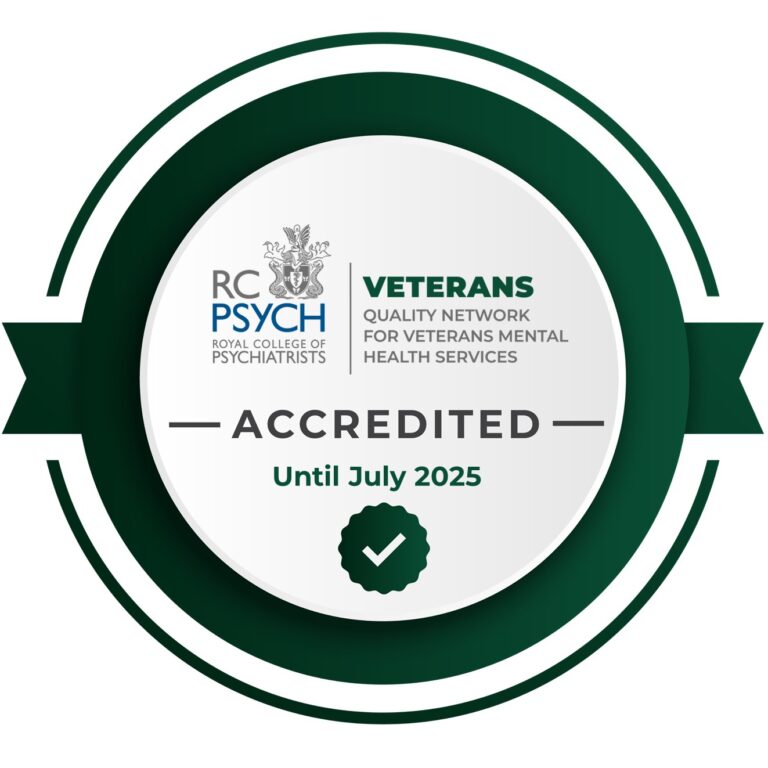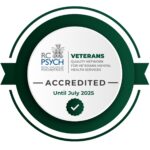 The charity was invited to join Cobseo, the Confederation of Service Charities, in 2018, while the Royal College of Psychiatrists awarded certification to its Quality Network for Veterans Mental Health Services in 2022, marking two milestones in PTSD Resolution's path to official recognition.
What is Tony's outlook on the future of PTSD Resolution?
"The charity works closely with a range of allied charities that assist veterans. Our belief is that we should all be working together to ensure coordinated support and to fulfil the social, work, mental health and other needs of veterans, reservists, and their families in an integrated manner. We're making great strides here. Things are improving.
"We are also looking for a new chairman and a CEO for PTSD Resolution, as I am stepping down for health reasons. Anyone taking on these roles will find a charity that fully and successfully meets its mandate of providing free, local, effective, and timely mental healthcare for veterans – both in person and via the internet, which we successfully piloted during the lockdown."